Electrolysis Training Course
For therapists wishing to become qualified to offer a traditional method of permanent hair reduction; epilation or electrolysis.
Upon successful completion of this course, you will:
Be qualified to offer a safe and effective method of permanent reduction of unwanted hair.
Know how to use diathermy, galvanic and blend methods.
Be able to increase your revenue streams by progressing onto Advanced Cosmetic Procedures.
Course Summary 
2 days, break for study then 3rd day.

9.30 am to 4.00 pm.

Tuition Fee £615.

Deposit £80.

Optional – 

NVQ Assessment £150
" 12 Months Interest Free Finance Option available "
Coronavirus
In line with Government instructions we are closed at the current time and all courses are postponed for the moment.
We will of course be rescheduling our course dates once we are able to. We are monitoring our emails weekly and should you wish to contact us, please send an email and we will respond in due course.
Electrolysis Course Overview
Epilation is the permanent reduction of superfluous (unwanted) hair; it is a highly profitable and popular treatment. You will receive training with the use of Diathermy, Galvanic and Blend techniques; therefore you will be able to adapt your working techniques to suit the client's needs. The epilation client is one of the most regular attendants in the salon, therefore providing the electrologist with a steady remuneration throughout the year.
Although laser hair removal has become increasing popular over the last ten years, there is still a high demand for electrolysis, as clients with lighter hairs or reactive skins cannot be successfully treated with laser.
We offer a comprehensive training course over three days in which you will learn how to successfully epilate hair from the following areas:  upper lip, chin, eyebrows, underarm, bikini, neck, chest/breast.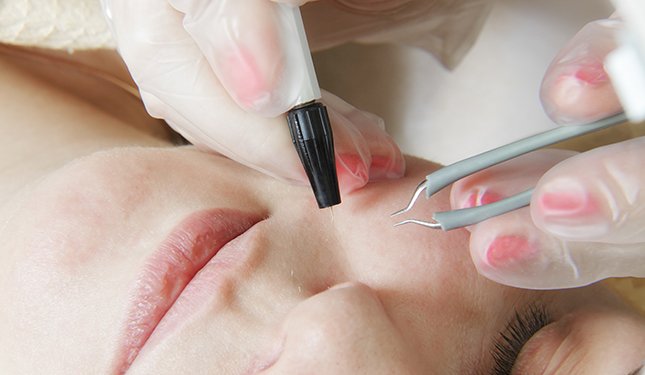 Course Content
On this course you will learn: 
Practical application of safe and effective epilation methods – Diathermy and the Blend from various face and body sites.
Government & local authority legislation.
Health, safety and hygiene.
Related Anatomy and Physiology.
Treatment planning
Client consultation.
Contra-indications.
Needle types.
Course Information
Entrance requirements:  Candidates must hold Anatomy & Physiology at Level 3 and a recognised qualification in foundation Beauty Therapy skills. As Epilation is a highly specialised area of work, a good deal of patience and concentration is needed to perfect the skill. If you do not hold the level 3 Antomy and Physiology, you can take this alongside this Electrolysis Course. Please click here for details of our course: Anatomy & Physiology at Level 3
Exam / assessment info: You will be assessed by continual observation throughout the course, to ensure that you have all the knowledge that you will need to practice your skills professionally. If you are opting to take the NVQ/VTCT award a separate assessment day's attendance is required.
Qualification / Certification: Upon successful completion of the course you will be awarded a 'Diploma in Epilation' by Helen McGuinness Health & Beauty Training International. You also have the option of undertaking a VTCT / NVQ qualification (additional attendance and assessment fees are payable).
Insurance and Membership: Our Diploma is accredited by the Beauty Guild, from whom you may gain professional membership and insurance to practice professionally. If taking a VTCT/NVQ qualification you may also be able to join the FHT, BABTAC and other Accreditation Bodies.
CPD Points: Our Epilation Diploma accredited by the Beauty Guild, is worth 39 CPD (Continuing Professional Development) Points.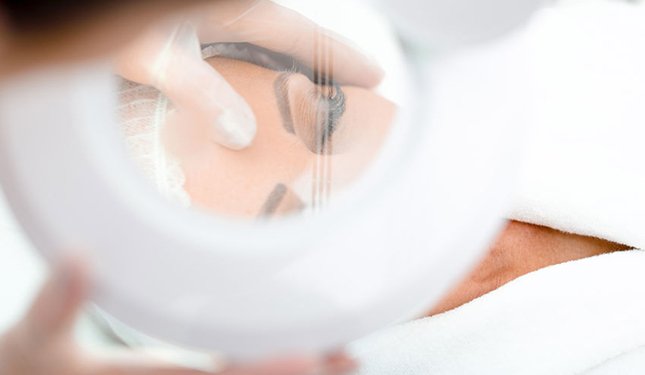 Electrolysis course questions ?
Extend your Beauty skills further
How could I progress my Beauty Skills further after I have completed my Electrolysis training ?
To compliment your electrolysis training, you could consider Advanced Cosmetic Procedures, Waxing, Intimate Waxing and Threading.