Microsclerotherapy Training Course
If you're looking to expand on your current aesthetic treatment portfolio, our one-day intense Microsclerotherapy Training Course is ideal for those wishing to offer this lucrative treatment to a high professional clinic standard.
Upon successful completion of this course, you will:
Be qualified to offer Microsclerotherapy injections safely and effectively as a professional treatment.

Learn what veins can and cannot be treated and how to and where to inject in a safe manner.

Be equipped with the necessary knowledge and practical skills to integrate your skills into professional clinic practice.
Course Summary
Pre-course Online Theory study.
1 Day Face to Face Practical Training
9.30 am to 3.30 pm.
Course Fee – £895.
Deposit – £295.
Balance of £600 payable 14 days prior to practical attendance.
12 Months Interest Free Finance available.
Microsclerotherapy Training Course Overview
(Thread Vein and Spider Vein Treatments)
Are your clients fed up and embarrassed by unsightly veins on their legs ?
We are excited to announce that we are now offering training in Microsclerotherapy for the reduction of thread veins on the legs.
Microsclerotherapy is a safe, effective and well established treatment injection method that been utilised for over 80 years for the removal of thread veins and spider veins on the legs.
Thread estimated veins, though completely harmless, can be a major cause of embarrassment for many people. Currently it is that around half of all women and at least one in ten men will get thread veins at some point in their life.
Microsclerotherapy is one of the most effective treatments for targeting thread veins. Through regular treatments (usually two to three sessions for most clients) the thread veins can be completely eradicated.
The procedure itself involves the use of a sclerosing agent, which is injected directly into the vein via a very fine needle. This causes the walls of the vein to swell, preventing blood flow through the vessel, which results in it shrivelling up and disappearing.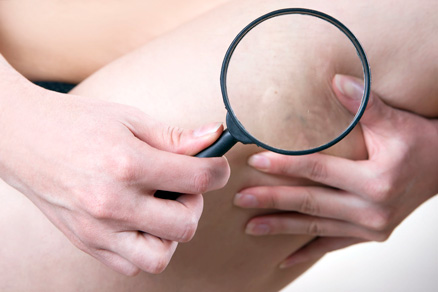 Earning Potential
Average pricing for Microsclerotherapy treatments range from around £200 for 1 treatment up to £600 for  a course of 4. Profit margins can be very lucrative for the qualified Therapist.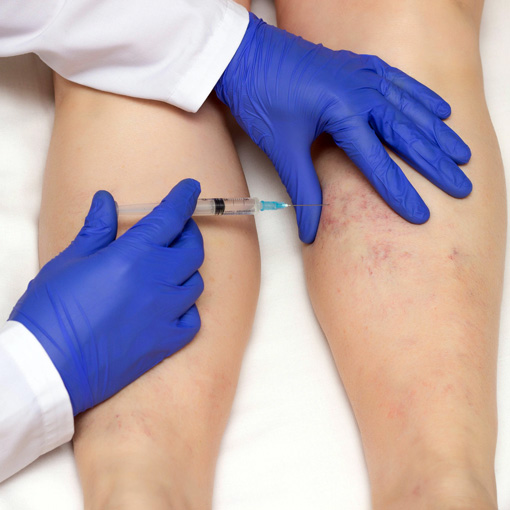 Course Content
On this course you will cover:
Introduction to Microsclerotherapy.
How Microsclerotherapy injections work.
Indications for treatment.
Correct client selection, assessment and screening.
Anatomy and Physiology of Veins.
Vessel Classification.
Hygiene, health and safety.
Client consultation, protocol and informed consent.
Product knowledge – sclerosing agents.
Injection protocol and techniques.
Step by step of full treatment procedure (hands-on practice).
Contra-indications and contra-actions.
Results clients can expect and managing expectations.
When to refer clients for a Vascular assessment.
Complications management.
Post treatment care/ post treatment restrictions.
Treatment planning and pricing.
Course Information
Entrance requirements
This course is suitable for those with an NVQ Level 3 in beauty therapy, or equivalent (including A & P) and at least 6 months experience in treatments that pierce the skin. (i.e Epilation, Advanced Cosmetic Procedures, Microblading or Micropigmentation).
Those who are qualified in Dermal fillers or Botulinum toxin (6 months experience), or are a Registered Nurse, or other medical professional would also be eligible.
Exam / assessment info
You will be assessed continually throughout the course to ensure that you have all the knowledge that you will need to practice your skills competently for commercial practice.
Written test
Observation of practical competency.
Once competency is met in all areas, candidates will be signed off as competent and receive their certification.
Qualification / Certification
Upon successful completion of the course you will be awarded a 'Microsclerotherapy Diploma' by Helen McGuinness Aesthetics & Beauty Training International.
Insurance
We advise that you check with your individual Insurer that you can get insurance before booking the course..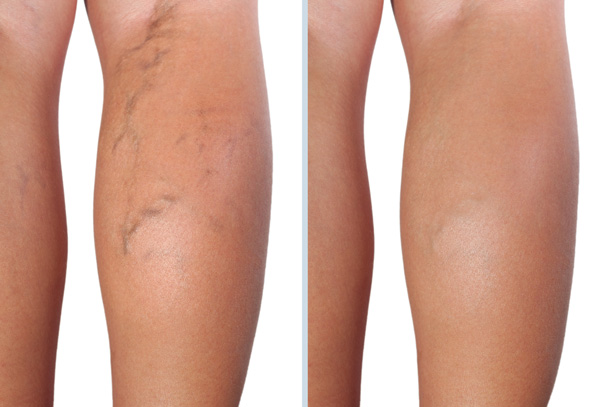 Do you have any Microslcerotherapy Course Questions ?