Cosmetic Injectables Diploma (Intensive Course)
This is a comprehensive course package that incorporates both our
It is suitable for those wishing to attend an intensive course of study in order to pursue a professional career in Cosmetic Injectables and receive comprehensive training to a high clinical standard.
Upon successful completion of this course, our Cosmetic Injectables Diploma will enable the successful delegate to deliver dermal filler treatments to the mid to lower third of the face, specifically the lips, cheeks, nose to mouth and marionettes and anti-wrinkle injection treatments safely and competently to the upper face, specifically frown lines, forehead, and crow's feet.
Cosmetic Injectables Diploma Course Overview
(Comprehensive intensive training course for Filler and Anti-Wrinkle treatments)
This blended learning course consists of comprehensive online study, 4 days intensive face to face practical tuition and assessment with tutor support whilst you are training with us. Online study is provided in advance of the practical attendance which is then re-enforced in conjunction with practical hands-on training during the face to face attendance days.
This course includes in-depth anatomy and physiology and live models for all participants and is open to both medics and non- medics. For your practical training we will provide sufficient live models for your practical sessions. Students will be very carefully observed and guided to ensure that they are confident enough to go and work on their own or as part of a professional Aesthetics Clinic.
Upon successful completion of this course, you will:
Be qualified to offer Foundation skills of Anti – Wrinkle (botulinum toxin injections) and Foundation Dermal Fillers and integrate them into clinic practice safely and effectively.
Have the appropriate level of knowledge in Anatomy, physiology, and Morphology of the Ageing face to understand proper client assessment and evaluation to achieve the best aesthetics results for your clients.
Be equipped with the necessary Health, Safety, Hygiene, Infection control, First Aid and Complications management to work safely and proactively to avoid common problems associated with the use of Cosmetic Injectables.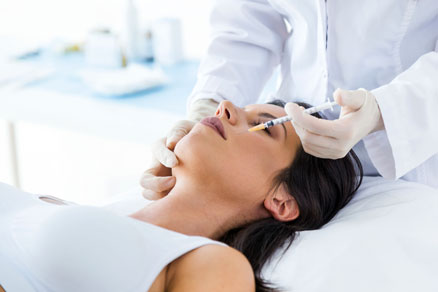 Earning Potential
Qualified Aesthetic Practitioners offering Filler and Anti-Wrinkle treatments have the ability to earn a very profitable income.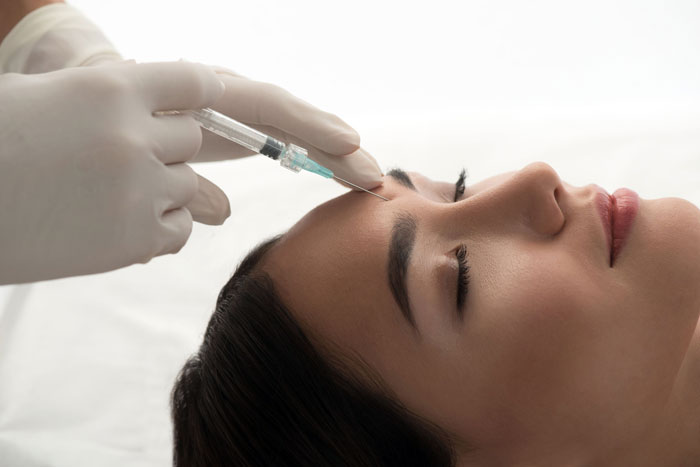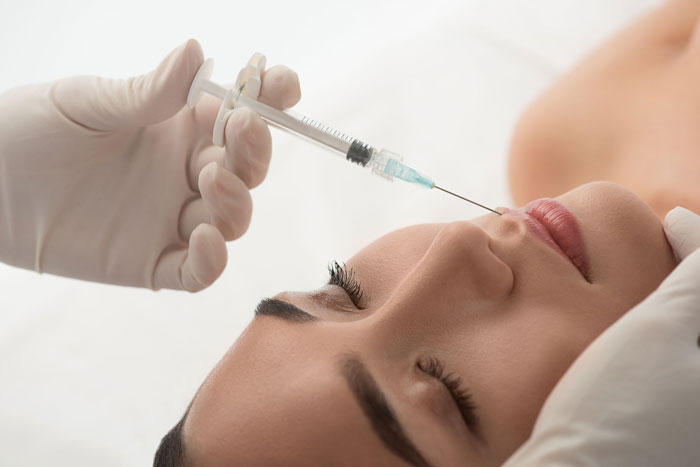 Course Content
On this course you will cover:
Introduction to Botulinum toxins.
How Anti-wrinkle injections (botulinum toxin) work.
Product knowledge – different brands of Botulinum toxins.
Indications for use.
Contra-indications to Anti-wrinkle injections.
Assessment of wrinkles.
Photography – before and after.
Reconstitution of Botulinum toxin.
Safe and effective Anti-wrinkle injection techniques.
Step by step of Treatment Protocol for Anti-wrinkle injections (foundation) to forehead, glabellar region, and crow's feet.
Safe / Correct units of Botulinum toxin per treatment area.
Post treatment advice following Anti-wrinkle injections.
Introduction to Dermal Fillers.
How Dermal Fillers work.
Categories of Dermal fillers – HA, and non-HA.
Product knowledge – choosing the correct Dermal filler.
Contra-indications to Dermal Fillers.
Assessment of Lines and Wrinkles.
Safe and effective Dermal filler injection techniques.
Step by step of Treatment Protocol for Dermal Fillers (foundation) to Lips, Cheeks, Nose to mouth and marionette lines.
Post treatment advice following Dermal Fillers.
Side effects and complications.
Hyaluronidase – How and When to Use it.
Essential anatomical landmarks.
Health, Safety, and Regulatory requirements for Aesthetic Practitioners.
Health, Safety, Hygiene, and Infection Control.
Advanced Anatomy, Physiology and Morphology of the ageing face.
Generic Hygiene, Health, and safety.
Client consultation, protocol, and informed consent.
Correct client selection, assessment, and screening.
Post treatment review.
Side effects and complications.
Troubleshooting and managing client expectations.
Aesthetic Practice business essentials – legal, regulatory, pricing and marketing.
Working with a Prescriber.
Course Information
Entrance requirements
This course is suitable for those with an NVQ Level 3 in beauty therapy or equivalent and at least 6 months experience in treatments that pierce the skin. (i.e Epilation, Advanced Cosmetic Procedures, Microblading or Micropigmentation), Healthcare Practitioners, SPMU practitioners with 6 months experience. Those who are medically qualified i.e. a Doctor, Registered Nurse, or other medical professional would also be eligible. You will also need to hold a current Basic Life Support / First Aid / Anaphylaxis award for insurance purposes. If you do not hold a current certificate for this, we recommend the FIRST AID FOR LIFE online Course. Please click HERE for details.
If you do not hold an NVQ Level 3 or 4 but do have other qualifications that are directly related to this area of work, particularly if you work with needles please contact us to see if we will accept your qualification as a pre- requisite for enrolment.
Exam / assessment info
You will be assessed continually throughout the course to ensure that you have all the knowledge that you will need to practice your skills competently for commercial practice.
Competency is assessed continuously through a range of methods whilst you study, including:
Written tests / assessments.
Case Studies.
Observation of practical competency.
Once competency is met in all areas, candidates will be signed off as competent and receive their certification.
Qualification / Certification
Upon successful completion of the course you will be awarded a 'Cosmetic Injectables Diploma' by Helen McGuinness Aesthetics & Beauty Training International.
Progression / Continuing Professional Development
Successful achievement of the 'Cosmetic Injectables Diploma' will enable candidates to progress on to courses such as our Advanced Anti-Wrinkle Injections and Advanced Dermal Filler training courses.
Insurance
Our Cosmetic Injectables Diploma is widely accepted by a number of insurance companies such as Finch, Policybee and SJL Insurance Services.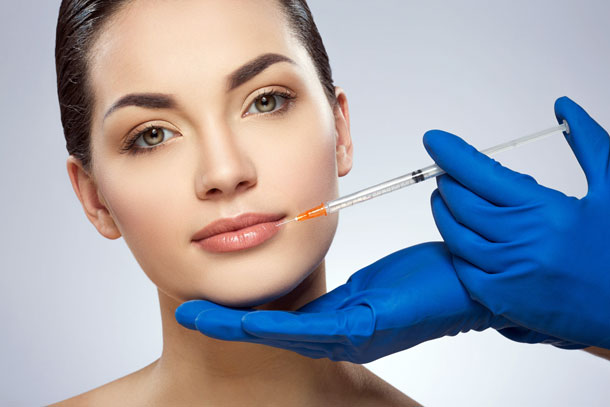 Do you have any Cosmetic Injectables Course Questions ?