Dermaplaning Course
For qualified skincare therapists wishing to offer this new advanced aesthetic treatment loved by celebrities.
Upon successful completion of this course, you will:
Be qualified to perform this form of manual exfoliation to a high commercial standard.
Be able to offer your clients a highly effective exfoliation treatment that removes both dead skin cells and peach fuzz to leave your clients skin incredibly soft.
Be able to increase your salon profits with this popular and cost-effective treatment with a low operating cost.
Course Summary
1/2 Day.
1 to 1 or group options bookable on request
9.30 am to 12.30 pm or 1.30 pm to 4.30 pm.
1 to 1 Course Fee – £525
Group Bookings – Price on Request
Deposit £125
Starter Kit for 15 Treatments included
Balance payable 14 days prior to training date.
Dermaplaning Course Overview
(An advanced, highly effective exfoliation Facial)
Dermaplaning is a gentle, non-invasive form of manual exfoliation of the skin in which a tool is used to gently exfoliate the outermost layers of the epidermis to remove dead skin cells and fine facial hair commonly known as "peach fuzz". This encourages the skin to regenerate new skin cells, leaving the complexion smooth, soft and vibrant. A noticeable improvement is immediate with smoother texture and fresh skin appearance. Even products penetrate the skin better following Dermaplaning.
There are numerous benefits of Dermaplaning that clients will love.
it can help remove that fine vellus hair (often referred to as "peach fuzz") from the face.
it gives a deep but gentle exfoliation which leaves the complexion looking brighter and more radiant.
It creates a flawless canvas for makeup to glide on smoothly.
Dermaplaning is a firm favourite in the entertainment industry, specifically among models and actresses as it eliminates that annoying peach fuzz that cakes up in makeup and can be enhanced by harsh production lighting and high-definition cameras.
It can also have a positive effect on the appearance of scars, in particular acne scars, pigmentation and fine lines if the client undertakes a course of treatments.
Dermaplaning may also be used in conjunction with other aesthetic services, for instance a peel done immediately after dermaplaning is an excellent way to make sure that the peel penetrates deeper and more evenly.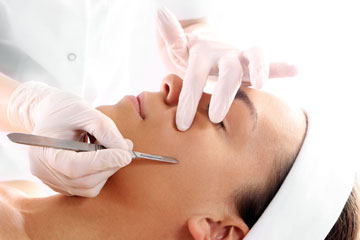 Earning Potential
This super exfoliating procedure removes two to three weeks' worth of dead skin cells.  The basic treatment takes around 45 minutes and can be extended with add-ons.
Treatment costs range from £50 upwards.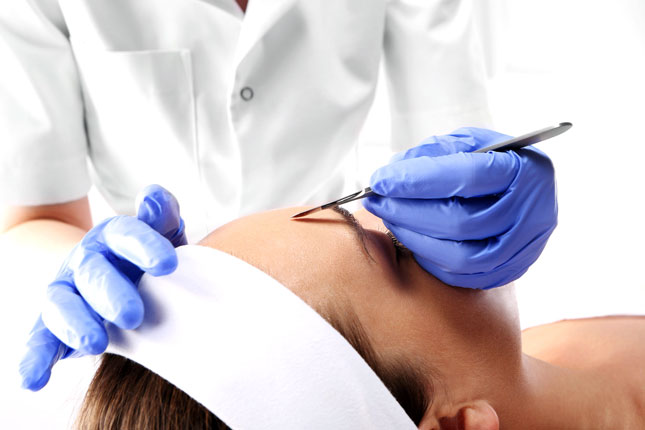 Course Content
On this course you will learn:
Introduction to Dermaplaning.
Indications for treatment.
Benefits of Dermaplaning.
Client consultation, protocol and informed consent.
Contra-indications and contra-actions.
Pre-treatment skin analysis.
Dermaplaning blade selection, preparation, use and disposal.
Safe handling of blades before, during and after treatment.
Discussion of multiple treatment protocols.
Step by step of a Dermaplaning treatment.
Results clients can expect.
Post treatment care / post treatment restrictions.
Treatment planning and pricing.
Course Information
Entrance requirements
This course is for therapists qualified to NVQ Level 2, or equivalent in Facials treatments. Medical practitioners and Microblading / SPMU artists are also eligible for this course.
Exam / assessment info
You will be assessed by continual observation throughout the course, to ensure that you have all the knowledge that you will need to practice your skills professionally.
NB. Please note as this is such a precise skill, depending on your level of skill and experience we recommend you devote time to practising before going fully commercial.
Qualification / Certification
Upon successful completion of the course you will be awarded a 'Dermaplaning Diploma'  by Helen McGuinness Health & Beauty Training International.
Insurance and Membership
Our Diploma is accepted by Insync for insurance to practice professionally.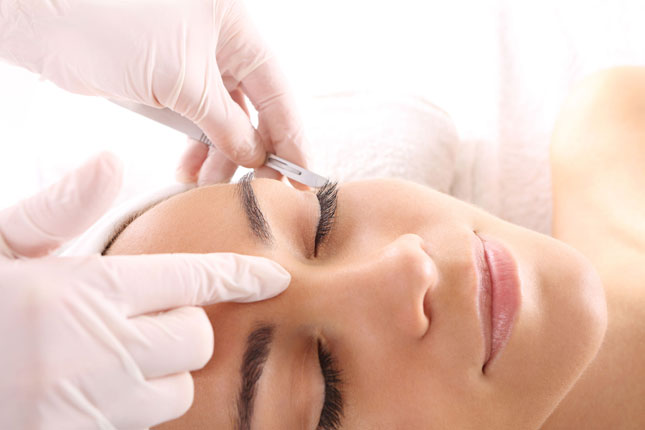 Any Dermaplaning Course Questions ?