Lip Filler Masterclass Training Course
Designed for aesthetic practitioners wishing to add Advanced Lip Filler techniques to their portfolio of clinical skills. It has been specifically created by Helen to expand your knowledge and skills in the administration of Lip Fillers. Covering advanced lip techniques such as modified linear threads, tenting, fanning and microdroplets in order to create signature lips specific to the client's individual lip shape and features.
Upon successful completion of this course, you will:
Know a range of lip injection techniques using needles and when the use of cannula is indicated.
Understand the difference between re-volumising and rejuvenating the lips to achieve age-appropriate results.
Be able to treat the entire perioral region to help clients maintain natural looking enhancement that blends perfectly with their features.
Lip Filler Masterclass Course Overview
(Comprehensive intensive Fillers Masterclass Training)
The course focuses on advanced filler techniques, which require injecting skills and expertise, as well as a thorough understanding of the anatomy of the area. The majority of the day will be dedicated to practical hands-on training under the direction of Helen.
We will look deeper into the lip anatomy to help provide different treatment options for your clients. You will address the whole perioral region including the areas which support the lip such as the cupids bow, philtrum columns and oral commissure.
Our Lip Masters Masterclass will teach you everything you require to confidently and safely carry out Advanced Lip augmentation services to build your Aesthetic practice.
How our Lip Filler Masterclass Training will benefit you
With the practical hands-on training, Helen will share her insider tips and tricks to address the most challenging of lip shapes (including thin, ageing lips and M shaped lips) and will teach you how to use other techniques such as fanning, tenting and microdroplets to create the ideal lip shapes for your clients.
You will be introduced to new techniques applied with the needle but also when to use a cannula to master the most challenging of lips.
Gaining expertise in this procedure adds to your credibility, while giving you the avenue to improve your earnings and increase client satisfaction rate, with only a modest time and financial investment.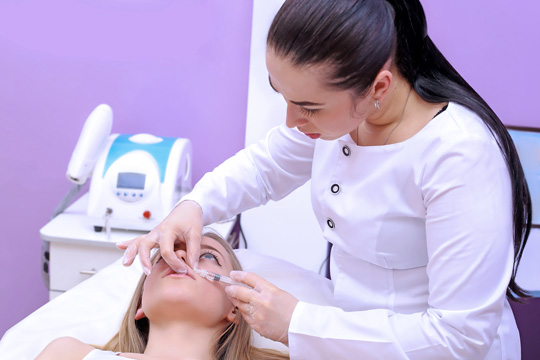 Earning Potential
You can expect to charge more for a Russian style lip or a Signature lip of between £250.00 and £300.00 per client.
For a treatment that takes less than 30 minutes, using a minimal amount of product, you will soon be seeing great profits.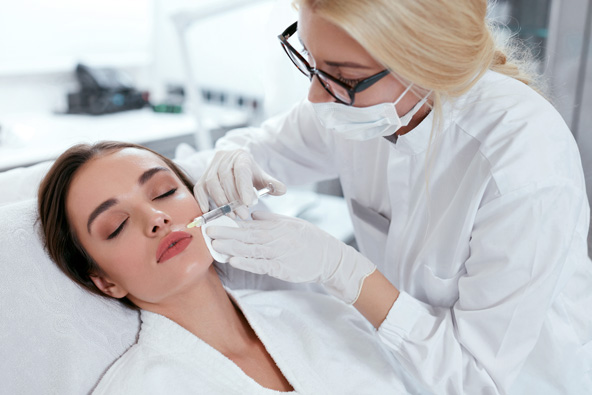 Course Content
On this course you will cover:
Benefits of a Lip masters treatment.
Anatomy of the Perioral area.
Ageing of the perioral area/ effects of ageing on the lips.
Client selection.
Contra-indications.
Health and safety.
General safety precautions.
Correct client assessment for Advanced Lip Filler techniques.
Client consultation and Consent.
Product knowledge- range of dermal fillers suitable for Advanced Lip techniques.
Safe Injection techniques and correct depths using cannula.
Practical Advanced lip injection techniques including modified linear threads, tenting, fanning, microdroplet to treat a range of different lips including thin, ageing lips, M shaped lips and volumizing techniques (Russian volume).
Step by step treatment protocols.
Managing client expectations.
Potential complications and their management.
After care advice and maintenance.
Course Information
This course will extend your knowledge on dermal fillers to allow you to offer your clients a bespoke Lip augmentation service that can last anywhere from 6 to 12 months, depending on their lifestyle and the filler injected.
Our Advanced Lip Masters course will provide you with the theoretical and practical knowledge and skill base to go straight out and practice the advanced lip techniques.
Entrance requirements
This course is suitable for those who are qualified in Dermal fillers or Botulinum toxin (at least 6 months experience), or are a Registered Nurse, or other medical professional would also be eligible.
Participants attending must be confident taking the next step and be ready to advance their clinical skills and knowledge, ideally with at least 6 months of injecting experience and up-to-date knowledge of facial anatomy.
Exam / assessment info
You will be assessed by continual observation throughout the course, to ensure that you have all the knowledge that you will need to practice your skills professionally. There will be a written assessment and practical assessment taken at the end of your training to assess your competency for commercial practice.
Qualification / Certification
Upon successful completion of the course you will be awarded a 'Advanced Lip Masters Diploma' by Helen McGuinness Aesthetics & Beauty Training International.
Progression / Continuing Professional Development
You can continue adding to your advanced injectable skills with courses such as our 8 Point Face Lift and Facial Contouring Masterclass.
Insurance
Our Advanced Lip Masters Diploma Diploma is widely accepted by a number of insurance companies, but we do always advise that you check with your individual Insurer that they will insure you before booking the course..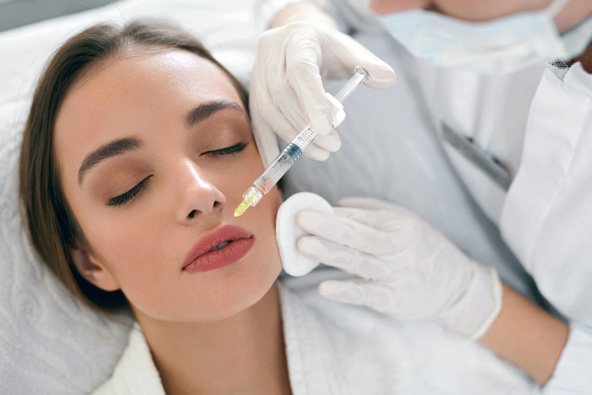 Do you have any Lip Filler Masterclass Course Questions ?