Skinboosters / Biorevitalisation Training Course
For aesthetic practitioners wishing to add Skin Boosters (like Profilho and Jalupro) to their portfolio of clinical skills. Our course will guide you through several different ranges coming under the Skinbooster/ Biorevitaliser category and explain their differences in terms of delivery and effect.
Upon successful completion of this course, you will:
Be qualified to offer Skin Booster injections safely and effectively as a professional treatment.
Learn how to and where to inject in a safe manner.
Be equipped with the necessary knowledge and practical skills to integrate your skills into professional clinic practice.
Course Summary
1/2 Day.
9.30 am to 12.30 pm.
£395 for Skin Boosters, or
£695 for Skin Boosters and Advanced Skin Boosters   (save £95 by taking both together).
Deposit £125 per course.
Balance payable 14 days prior to course attendance date.
Skinboosters / Biorevitalisation Training Course Overview
Skin Boosters are often referred to as injectable moisturisers, and are becoming an increasingly popular treatment to improve the texture of the skin, create better skin tone, treat skin laxity, reduce fine lines and wrinkles.
They also help counteracts skin laxity through a remodelling action of collagen and elastin fibres of the dermal matrix; clients can expect increased firmness, elasticity and widespread improved quality of the skin.
Skin Boosters have a more widespread use and can be used to improve the appearance of skin on the face, neck, décolletage and hands. Dermal filler ranges are designed specifically to replace volume where it has been lost through ageing, Whereas, Skinboosters will hydrate from within to treat and improve the overall condition of your skin.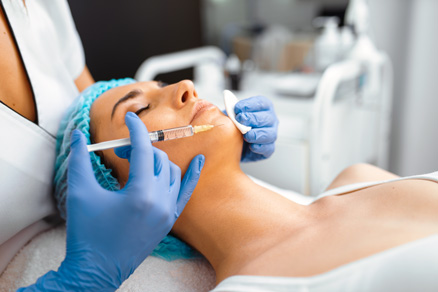 Earning Potential
Qualified Therapists can expect to charge £250 for a treatment.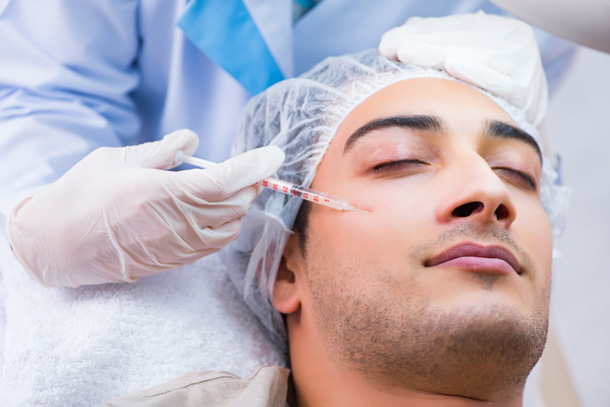 Course Content
On this course you will learn:
Benefits of Skin Boosters.
Essential Anatomy: Skin Ageing, The Dermis and the role of HA.
The Chemistry of Skin boosters.
How Skin Boosters work and Biorevitalisation.
Indications for use.
Contra-indications.
Health and safety.
General safety precautions when carrying out Skin booster injections.
Assessing the client for treatment.
Client consultation and Consent.
Product knowledge (including Profilho and Jalupro).
Safe Injection techniques and correct skin depths.
Step by step treatment protocols.
After care advice and maintenance.
Course Information
Entrance requirements
This course is suitable for those with an NVQ Level 3 in beauty therapy, or equivalent (including A & P) and at least 6 months experience in treatments that pierce the skin. (i.e Epilation, Advanced Cosmetic Procedures,  Microblading or Micropigmentation).
Those who are qualified in Dermal fillers or Botulinum toxin (6 months experience), or are a Registered Nurse, or other medical professional would also be eligible.
Exam / assessment info
You will be assessed by continual observation throughout the course, to ensure that you have all the knowledge that you will need to practice your skills professionally. There will be a written assessment and practical assessment taken at the end of your training to assess your competency for commercial practice.
Qualification / Certification
Upon successful completion of the course you will be awarded a 'Skinboosters / Biorevitaliser Diploma' by Helen McGuinness Aesthetics & Beauty Training International.
Insurance
We advise that you check with your individual Insurer that you can get insurance before booking the course.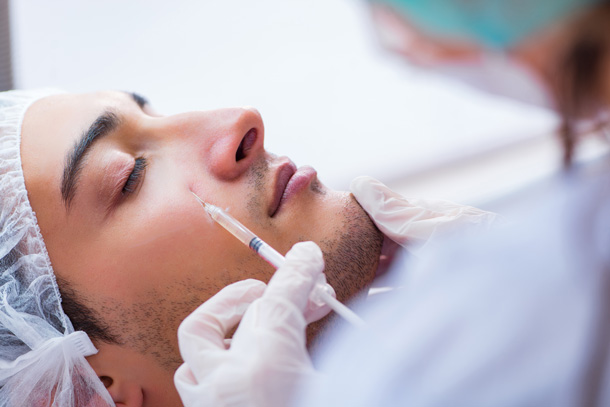 Skinbooster / Biorevitaliser Course Questions ?