Advanced Botox Training Course
This course is specially designed for aesthetic practitioners who already have experience in injecting Botox and are wishing to develop their clinical skills to offer more advanced treatment plans and a wider portfolio of botox injection treatments.
Upon successful completion of this course, you will:
Be qualified to administer advanced botox injections safely and effectively.
Be able to widen your portfolio of botox injections to offer more complex and sophisticated treatment plans.
Be able to achieve superior age defying results for your clients as an Advanced Practitioner.
Advanced Botox Training Course Overview
(Botulinum toxin Anti-Wrinkle Treatments)
This course is aimed at practitioners who have already completed a foundation Botox course, but wish to expand their knowledge and skills to offer a wider choice of treatment options for their clients.
The advanced course includes the use of botulinum toxin for the lower face (masseters, jawline and chin), neck and hyperhidrosis (underarms).
On this course you will learn how to treat 8 specific areas using Advanced Botox injection techniques to help rejuvenate the lower face.
When used in combination with dermal fillers, advanced Botox injections can create a fresher and more youthful appearance.
This course is open to both medics and non- medics.
How this Advanced Botox Training will benefit you
Today's Aesthetics clients are becoming increasingly demanding in terms of the results they expect.
Our advanced Botox training course will ensures you are up to date with the latest technically advanced injection techniques and provides you with the key practical skills to immediately introduce several new injectable treatments to your clients and offer more treatment options for the lower face and neck.
By offering a varied portfolio of treatments you can not only offer your current clients more advanced treatment options but potentially gain new clients looking for advanced injectable treatments, that your competitors may not currently offer.
Earning Potential
Treatments pricing ranges from £250 for jawline slimming to £395 for excessive sweating treatment.
The skills learned on this course will enable you to expand your treatment provision and be able to offer your clients a much more tailored treatment plan.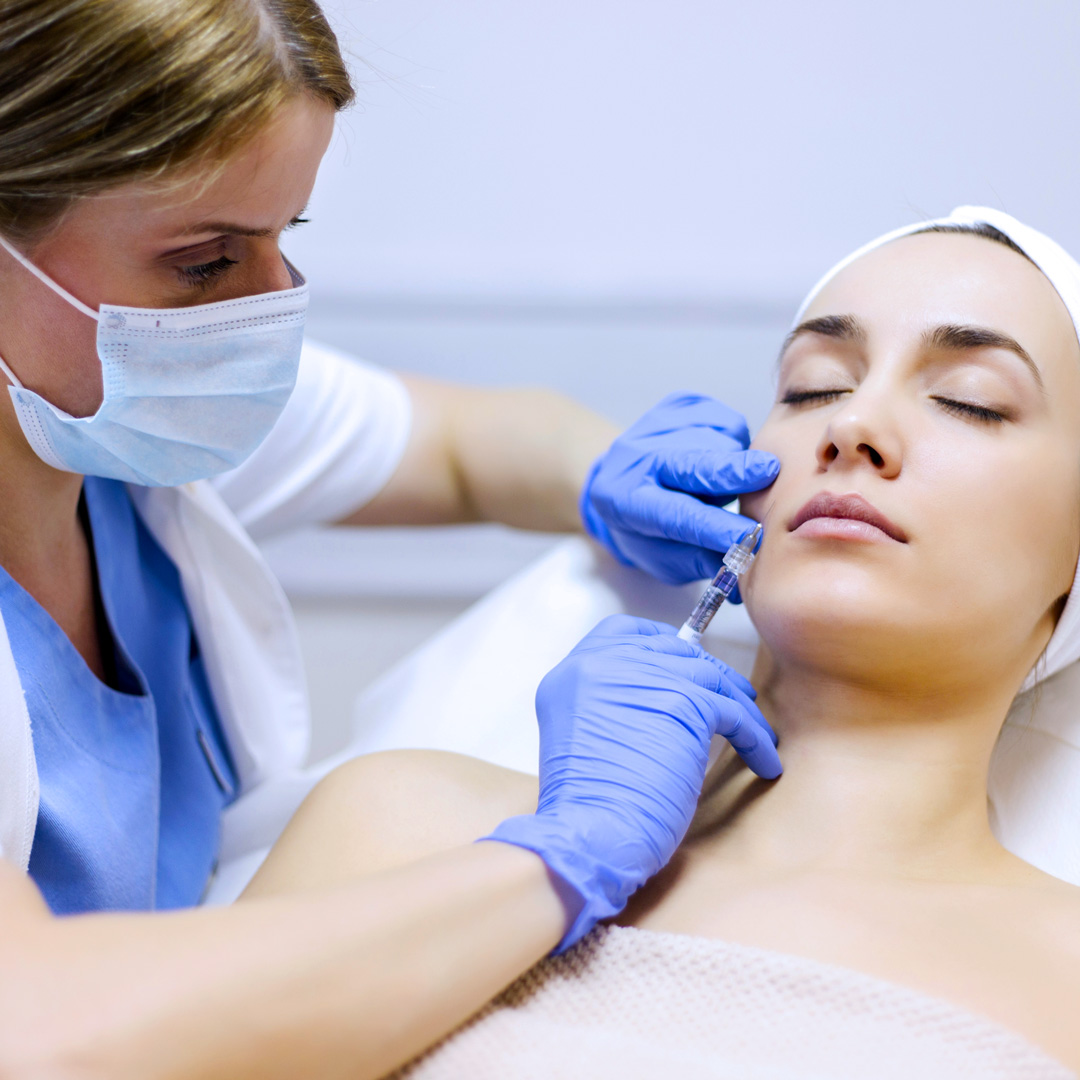 Course Content
On this course you will learn:
Overview of Facial anatomy and Muscles covered in Advanced Botox treatments.
Contra-indications.
Health and safety.
General safety precautions.
Correct client selection and assessment.
Client consultation and Consent.
Practical Advanced botox injection techniques for: 
√ Bunny lines on the nose, √ Downturned corners of mouth, √ Gummy smile,
√ Masseter muscle (jawline slimming), √ Pebbled chin, √ Lip lines (perioral),
√ Perioral region, √ Neck bands √ Excessive sweating (underarms).
Step by step treatment protocols of Advanced Botulinum toxin.
Product knowledge- units of botulinum toxin for each treatment area/s to achieve best results.
Safe Injection techniques and correct skin/ muscle depths.
Managing client expectations.
After care advice and maintenance.
Course Information
Entrance requirements
Candidates must have completed a Foundation Botox course. This course is suitable for those who are qualified in Botulinum toxin (at least 6 months experience), or are a qualified practising medical professional.
Participants attending must be confident taking the next step and be ready to advance their clinical skills and knowledge, ideally with at least 6 months of injecting experience and up-to-date knowledge of facial anatomy.
Exam / assessment info
You will be assessed by continual observation throughout the course, to ensure that you have all the knowledge that you will need to practice your skills professionally. There will be a written assessment and practical assessment taken at the end of your training to assess your competency for commercial practice.
Qualification / Certification
Upon successful completion of the course you will be awarded a 'Advanced Botox Injections Diploma' by Helen McGuinness Aesthetics & Beauty Training International.
Insurance
Our Advanced Botox Injections Diploma is widely accepted by a number of insurance companies such as Finch, Policybee and SJL Insurance Services. We do however always recommend that you check with your individual Insurer that you can get insurance before booking the course.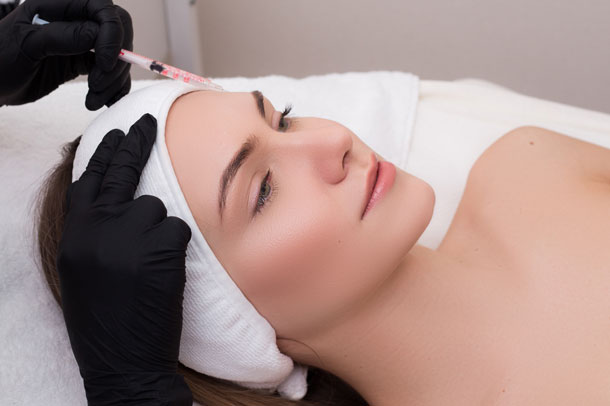 Do you have any Advanced Botox Course Questions ?