Advanced Anti-Wrinkle Training Course
Our Advanced Anti wrinkle Injections course will equip you with the knowledge and skill to extend your range of treatment services to include several areas in the lower face, as well as injections for excessive sweating.
The advanced injections may be easily incorporated into a Foundation anti wrinkle treatment to increase profitability.
Upon successful completion of this course, you will:
Be qualified to offer more Advanced Anti-wrinkle injections to add to your treatment portfolio.
Be able to master safe and effective injections in the more difficult areas to inject.
Be able to achieve superior age defying results your clients as an Advanced Practitioner.
Course Summary
Comprehensive pre-course Online Theory study.
1 Day Face to Face Practical Training
9.30 am to 3.30 pm.
Course Fee – £995.
Deposit – £295.
Balance of £700 payable 14 days prior to practical attendance.
12 Months Interest Free Finance available.
Advanced Anti-Wrinkle Training Course Overview
(Botulinum toxin Anti-Wrinkle Treatments)
Anti-wrinkle injections (Botulinum Toxin) have become one of the most popular procedures for the effective treatment of fine lines and wrinkles. They are well known for their effects of smoothing facial lines and wrinkles by relaxing the muscles that cause lines and wrinkles to form in the skin.
In this Advanced masterclass you will learn how to use anti- wrinkle injections to slim the width of the lower face, reduce the appearance of a downturned mouth, create a smoother chin and jawline, as well as reduce the appearance of neck bands, to name but a few.
This course is open to both medics and non- medics.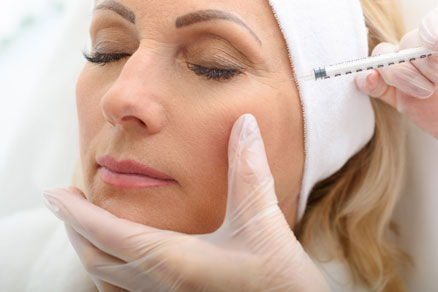 Earning Potential
Treatments range from £250 for jawline slimming to £395 for excessive sweating treatment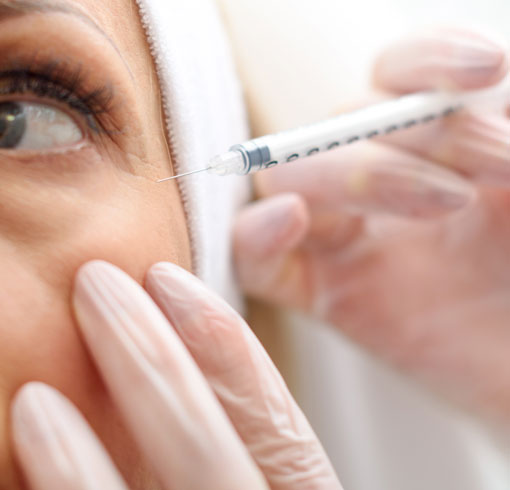 Course Content
On this course you will cover:
Review of regional anatomy & physiology.
Muscle names, groups and types for advanced areas of Botox.
Practical injection techniques and correct dosage techniques for the treatment of:

Brow lift.
Bunny lines.
Underarm sweating.
Platysmal bands (neck lines).
Masseter (jawline slimming).
Gummy smile.
Pebbly chin.
Smokers lines.
Downturned mouth (DAO).
Lip flip.

Pricing for advanced areas of Botox.
Aftercare.
Managing complications.
Managing expectations.
Course Information
Entrance requirements
Candidates must have completed a Foundation Botox course.
Exam / assessment info
You will be assessed continually throughout the course to ensure that you have all the knowledge that you will need to practice your skills competently for commercial practice.
Written test
Observation of practical competency.
Once competency is met in all areas, candidates will be signed off as competent and receive their certification.
Qualification / Certification
Upon successful completion of the course you will be awarded a 'Advanced Anti-wrinkle Injections Diploma' by Helen McGuinness Aesthetics & Beauty Training International.
This course can be taken as a stand alone option or as part of the Qualifi Level 7 Certificate in Aesthetic Practice for those interested in gaining an Ofqual regulated Qualification. Those wishing to progress to the Level 7 certificate in Aesthetic Practice will need to attend for further assessment and mentoring days.
For full details of the Qualifi Level 7 Certificate in Aesthetic Practice, please CLICK HERE.
Insurance
Our Advanced Anti-Wrinkle Injections Diploma is widely accepted by a number of insurance companies such as Finch, Policybee and SJL Insurance Services.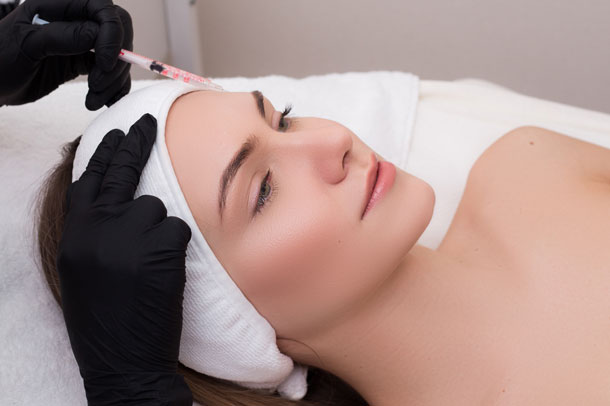 Do you have any Advanced Botox Course Questions ?
Extend your Aesthetics skills further
How can I enhance my skills ?
To compliment your skills and offer a wider range of treatments to your clients, we recommend our Foundation Fillers course, our Microsclerotherapy Course, our Mesotherapy course or you could go for the Qualifi Level 7 Aesthetic Practice.