Tear Trough (Periorbital Rejuvenation) Training Course
This Masterclass course is specially designed for aesthetic practitioners wishing to add Tear Trough/Peri-orbital Rejuvenation to their portfolio of clinical skills. Tear trough treatments are one of the most advanced aesthetic and technically difficult techniques a professional injector can learn. In this Masterclass, you will learn how to deliver safe and effective tear trough treatments under the supervision of an expert Practitioner.
Upon successful completion of this course, you will:
Be qualified to be able to administer the precise injection skills to be able to carry out a Tear trough treatment safely and effectively.
Know how to recognise suitable vs unsuitable clients for Tear Trough.
Be equipped with the necessary knowledge and practical skills to integrate your skills into professional clinic practice.
Course Summary
1/2 Day face to face.
9.30 am to 12.30 pm.
£395 for Tear Trough, or
£695 for  Tear Trough and Temple Filler (save £95 by taking both together).
Deposit £125 per course.
Balance payable 14 days prior to course attendance date.
Tear Trough Periorbital Rejuvenation Course Overview
(Comprehensive intensive Fillers Masterclass Training)
This masterclass will teach you the specialised skill of how to use dermal filler to eliminate tear troughs by adding volume to the under eye area. Many clients complain about the development of under eye hollows, dark circles and shadows. The loss of fat and under eye support as we age can lead to the area beneath the eyes to become hollow and sunken, which is known as Tear Troughs.
Our Masterclass will teach you everything you require to confidently and safely carry out tear trough corrections to build your Aesthetic practice.
It is an advanced filler technique which requires injecting skills and expertise, as well as a thorough understanding of the anatomy of the area.
How the Tear Trough Periorbital Rejuvenation Training will benefit you
With an increasing emphasis on social media and selfies, tear troughs have become a major source of concern for many clients. The eyes are considered to be the focal point of our faces and as a result, it is usually the first area that signs of ageing are seen.
The demand for tear trough correction is one of the fastest rising. Aesthetic practitioners who have mastered this advanced dermal filler technique stand at an added advantage by keying into the rising demand for it.
Our course will provide you with the theoretical and practical knowledge and skill base to go straight out and practice this advanced technique. Gaining expertise in this procedure adds to your credibility, while giving you the avenue to improve your earnings, and increase client satisfaction rate, with only a modest time and financial investment allocated.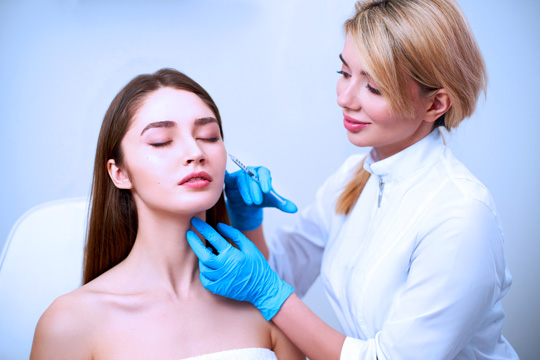 Earning Potential
You can expect to charge from between £350.00 and £550.00 per client, for a treatment which takes less than 30 minutes.
Using a minimal amount of product, means you will be in profit even after administering two treatments !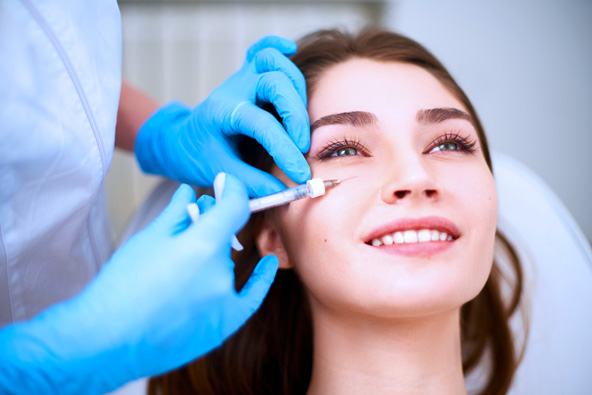 Course Content
On this course you will cover:
Benefits of a Tear Trough treatment.
Anatomy of the Periobital area.
Indications for Tear trough treatment.
Client selection.
Contra-indications.
Health and safety.
General safety precautions.
Correct client assessment for Tear Trough.
Client consultation and Consent
Product knowledge- range of dermal fillers suitable for Tear Trough.
Safe Injection techniques and correct skin depths using cannula.
Practical injection techniques to correctly volumise the tear trough.
Step by step treatment protocols.
Managing client expectations.
Potential complications and their management.
After care advice and maintenance.
Course Information
This course will extend your knowledge on dermal fillers to allow you to offer your clients a long lasting natural but immediate under eye rejuvenation that can last up to 18 months.
Our Tear trough/ Periorbital Rejuvenation course will provide you with the theoretical and practical knowledge and skill base to go straight out and practice this advanced technique.
Entrance requirements
This course is suitable for those who are qualified in Dermal fillers or Botulinum toxin (at least 6 months experience), or are a Registered Nurse, or other medical professional would also be eligible.
Participants attending must be confident taking the next step and be ready to advance their clinical skills and knowledge, ideally with at least 6 months of injecting experience and up-to-date knowledge of facial anatomy.
Exam / assessment info
You will be assessed by continual observation throughout the course, to ensure that you have all the knowledge that you will need to practice your skills professionally. There will be a written assessment and practical assessment taken at the end of your training to assess your competency for commercial practice.
Qualification / Certification
Upon successful completion of the course you will be awarded a 'Tear Trough Periorbital Rejuvenation Diploma' by Helen McGuinness Aesthetics & Beauty Training International.
Progression / Continuing Professional Development
You can continue adding to your advanced injectable skills with courses such as our 8 Point Face Lift and Facial Contouring Masterclass.
Insurance
Our Tear Trough Periorbital Rejuvenation Diploma is widely accepted by a number of insurance companies, but we do always advise that you check with your individual Insurer that they will insure you before booking the course..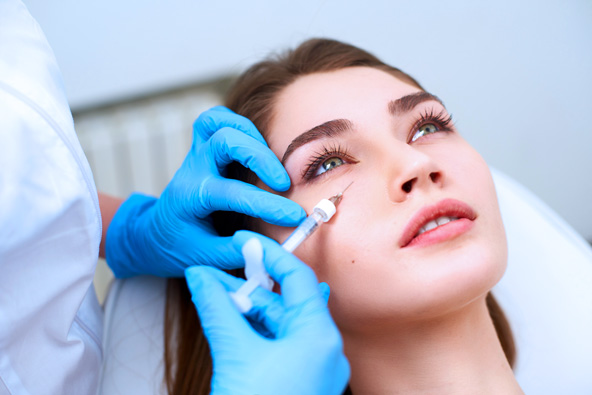 Do you have any Tear Trough Periorbital Rejuvenation Course Questions ?