Temple and Forehead Filler Training Course
An advanced masterclass for Aesthetic Practitioners to take their skills to the next level and be able to correct the temporal hollow and related areas. This is often considered the 'much needed link' to completing upper face rejuvenation and revolumisation.  
Upon successful completion of this course, you will:
Gain technical expertise practical proficiency and safety in offering temple and forehead filler injections as part of an Advanced Injectable service.
Know the relevant danger zones, anatomy and complications in relation to the temple and surrounding areas.
Be equipped with the necessary theoretical and practical knowledge to be able to revolumise the temple and forehead to create aesthetic balance in the upper face.
Course Summary
1/2 Day face to face.
1.30 pm to 4.30 pm.
£395 for Temple / Forehead Filler, or
£695 for  Tear Trough and Temple / Forehead Filler (save £95 by taking both together).
Deposit £125 per course.
Balance payable 14 days prior to course attendance date.
Temple and Forehead Filler Course Overview
(Advanced Upper Face Rejuvenation using Dermal Fillers)
Temple filler treatments are becoming more popular with clients, due to the fact that as clients age the temporal region can become more hollow and less youthful because of this. Temple filler can be used to reduce that hollowing and give a more youthful appearance.
The Temple and forehead are two areas that have complicated anatomy and are often considered 'danger zones'.
This masterclass covers the anatomy of the temple and forehead region, alongside the physiology of ageing in these areas and how revolumisation with dermal filler in these regions could help improve the overall aesthetic balance of the facial features.
The practical training day will focus solely on client selection and analysis, choice of products and injection techniques. Injections involving cannulas and needles will be covered.
We keep the number of course attendees to a minimum to ensure that each participant gets enough practical experience on the day.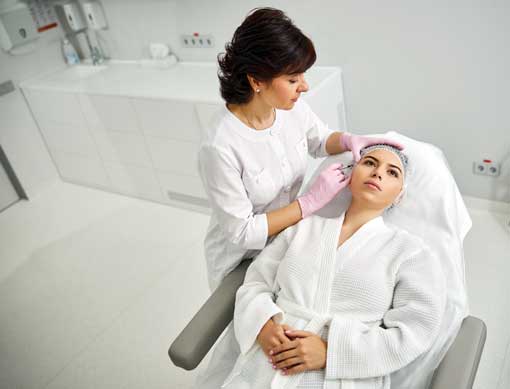 Earning Potential
You can expect to charge from between £350.00 and £550.00 per client, for a treatment which takes less than 30 minutes.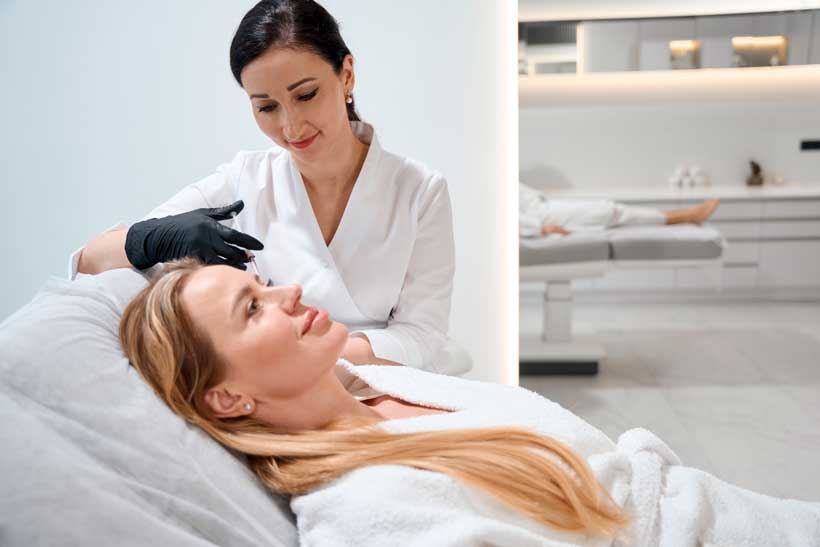 Course Content
On this course you will cover:
Introduction to Upper face rejuvenation with Temple and Forehead filler.
Benefits of injecting the Temple and forehead areas.
Relevant Anatomy & Physiology of the Temple and surrounding areas.
Safety zones.
Indications for treatment.
Product knowledge/ type of filler used/ needle vs cannula.
Hygiene, health and safety.
Contra-indications and contra-actions.
Client assessment.
Client consultation, protocol and informed consent.
Practical Step by Step of a Temple filler and Forehead treatment.
Results clients can expect and managing expectations.
Risks, side effects and complications management.
Post treatment care/ post treatment restrictions.
Treatment planning, frequency and pricing.
Course Information
Our Temple / Forehead Filler course will provide you with the theoretical and practical knowledge and skill base to go straight out and practice this advanced technique.
Entrance requirements
This course is suitable for those who are qualified in Dermal fillers or Botulinum toxin (at least 6 months experience), or are a Registered Nurse, or other medical professional would also be eligible.
Participants attending must be confident taking the next step and be ready to advance their clinical skills and knowledge, ideally with at least 6 months of injecting experience and up-to-date knowledge of facial anatomy.
Exam / assessment info
You will be assessed by continual observation throughout the course, to ensure that you have all the knowledge that you will need to practice your skills professionally. There will be a written assessment and practical assessment taken at the end of your training to assess your competency for commercial practice.
Qualification / Certification
Upon successful completion of the course you will be awarded a 'Advanced Upper Face Rejuvenation with Temple and Forehead Filler Diploma' by Helen McGuinness Aesthetics & Beauty Training International.
Progression / Continuing Professional Development
You can continue adding to your advanced injectable skills with courses such as our 8 Point Face Lift and Facial Contouring Masterclass.
Insurance
Our Diploma is widely accepted by a number of insurance companies, but we do always advise that you check with your individual Insurer that they will insure you before booking the course..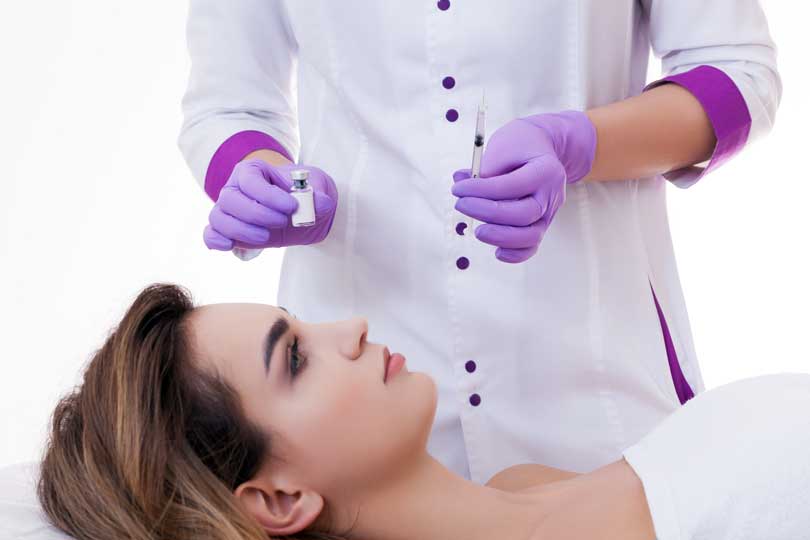 Temple & Forehead Filler Course Questions ?