Dermal Filler Facial Contouring – Masterclass Course
Our Dermal Filler Facial Contouring Masterclass course, is specially designed for aesthetic practitioners wishing to expand on their foundation Dermal Filler skills to be able to provide Facial Contouring (Cheeks, Jaw and Chin). It is the next step in helping to build your portfolio of clinical skills.
Upon successful completion of this course, you will:
Be able to apply advanced dermal filler techniques for contouring the key areas of the lower face.
Know advanced injection techniques for both needle and microcannula dermal filler procedures.
Have the necessary advanced knowledge and practical skills to offer a wider choice of treatment options to stand out from the competition.
Dermal Filler Facial Contouring Course Overview
(Advanced Masterclass – Contouring the key areas of the lower face: the jawline, cheeks and chin)
Cheek, jaw and chin contouring is quickly becoming one of the most sought after treatments in aesthetic clinics, as they shape and accentuate the lower face thus improving a client's profile with sharper definition. On this advanced course you will learn how to use dermal fillers to subtly reshape and rejuvenate the face, giving your client balance, to their mid to lower face.
Our Facial Contouring Masterclass will train you in essential aspects of lower face procedures to enable you to develop a solid theoretical knowledge and advanced practical skills for carrying out more complex and artistic treatment plans. You will learn how to consult and assess your clients so that you provide them with a natural looking result, giving an essential balance of facial aesthetics, that enhances the natural contours and shape of the lower face.
The advanced skills taught on this course offer a more holistic approach to the lower face by re-balancing and revolumising the cheeks, jawline and chin using dermal fillers. You will learn a range of injection techniques including needle and microcannula to ensure safe and effective placement.
How our Dermal Filler Facial Contouring Training will benefit you
This course will extend your knowledge of dermal fillers to allow you to offer your clients a wider choice of treatment options for the lower face. 
Our Advanced Masterclass in Facial Contouring will provide you with the theoretical and practical knowledge and skill base to go straight out and practice these advanced techniques, thus helping you to increase your profit margins.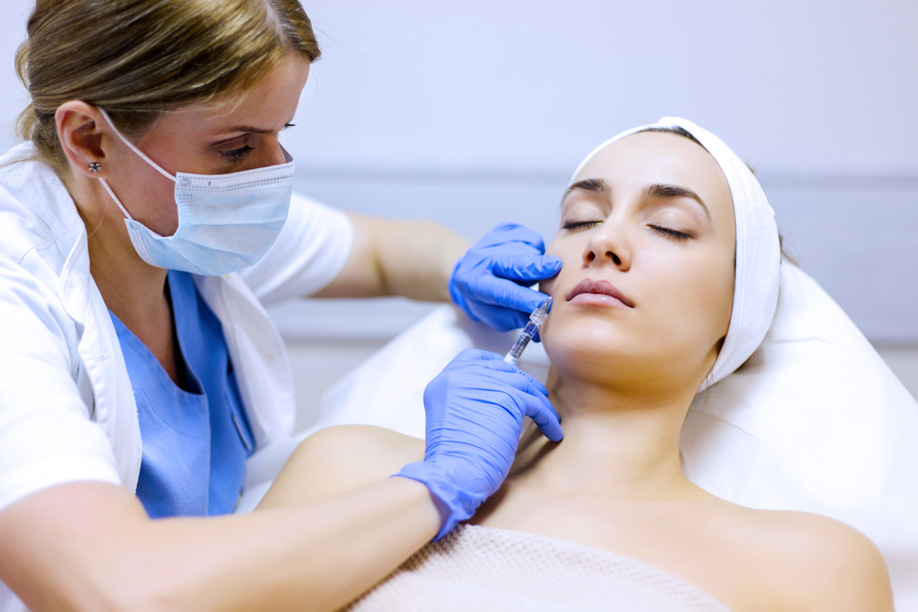 Earning Potential
Pricing for this type of Facial Contouring service range from £450 depending on the amount of product required and the area/s treated.
Profit margins are excellent for these treatments.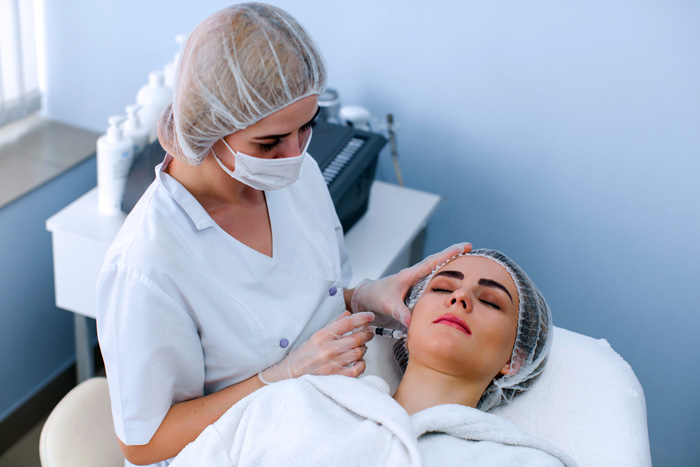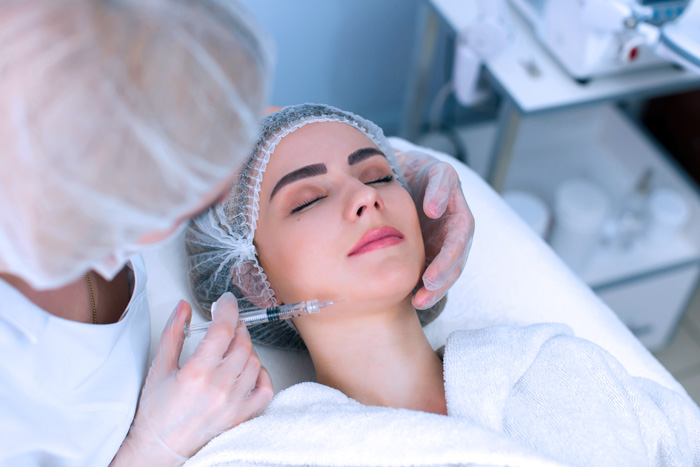 Course Content
On this course you will cover:
Benefits of injecting the cheek, jaw and chin.
Overview of Facial anatomy (lower face) and Facial ageing.
Client indication / selection.
Contra-indications.
Health and safety.
Correct client assessment to ensure that the client gets maximum results.
Client consultation and Consent.
Product knowledge- range / brands of dermal fillers suitable for cheek, jaw and chin contouring.
Safe Injection techniques and correct skin depths using needle and cannula.
Practical injection techniques for contouring the cheek, jaw and chin including:

Techniques to Increase augmentation and definition of the profile of the cheeks.
Techniques to make Improvements to size and shape of the chin (project, length and symmetry).
Techniques to provide definition of the jawline and tightening of the jowls.
Techniques for contouring the cheek, jaw and chin.

Step by step treatment protocols.
Managing client expectations.
Possible side effects, complications, patient concerns and learn how to address them.
How to limit complications with safe angles, depths of injections and techniques that substantially reduce risk.
After care advice and maintenance.
Course Information
Our advanced masterclass course will teach you to cleverly utilise Dermal Fillers to improve the shape of the jawline, cheek and chin. It is perfect for those wanting to further expand their foundation dermal filler training to take their skills to the next level.
Increasing demands for nonsurgical procedures have led to new innovative cosmetic treatments to help define the cheek, chin and jawline without the risks or downtime of surgery. Our Facial Contouring Training Course focuses on facial assessment including proportions, symmetry, definition and ageing as well as male and female treatment approaches to provide patients with the best results possible.
During the ageing process, the chin moves backwards, and along with other skull movement, leads to bone and soft tissue in the chin area dissolving, resulting in reduced structural support in the lower face. Faces also age because the skin's supportive network of collagen, molecules and elastin breaks down. Having treatment by a trained and experienced aesthetic practitioner, dermal filler can replace this structural support and change the contours of the chin.
With facial contouring becoming a popular treatment amongst all ages our Dermal Filler Facial Contouring Training Course will provide you with a thorough understanding of dermal fillers to enable you to treat the younger patients looking for a more contoured look or the more mature patient looking to restore volume.
Both cannula and needle techniques are taught throughout the day for optimum results. The safety and difference between male and female treatment approaches is also covered on our course.
Entrance requirements
This course is suitable for those who are qualified in Dermal fillers (at least 6 months experience).
Participants attending must be confident in taking the next step and be ready to advance their clinical skills and knowledge, ideally with at least 6 months of injecting experience and up-to-date knowledge of facial anatomy.
Exam / assessment info
You will be assessed by continual observation throughout the course, to ensure that you have all the knowledge that you will need to practice your skills professionally. There will be a written assessment and practical assessment taken at the end of your training to assess your competency for commercial practice.
Qualification / Certification
Upon successful completion of the course you will be awarded a 'Dermal Filler Facial Contouring Masterclass' Diploma by Helen McGuinness Aesthetics & Beauty Training International.
Progression / Continuing Professional Development
You can continue adding to your advanced injectable skills with courses such as our Advanced Botox and 8 Point Face Lift​.
Insurance
Our Dermal Filler Facial Contouring Masterclass Diploma is widely accepted by a number of insurance companies, but we do always advise that you check with your individual Insurer that they will insure you before booking the course.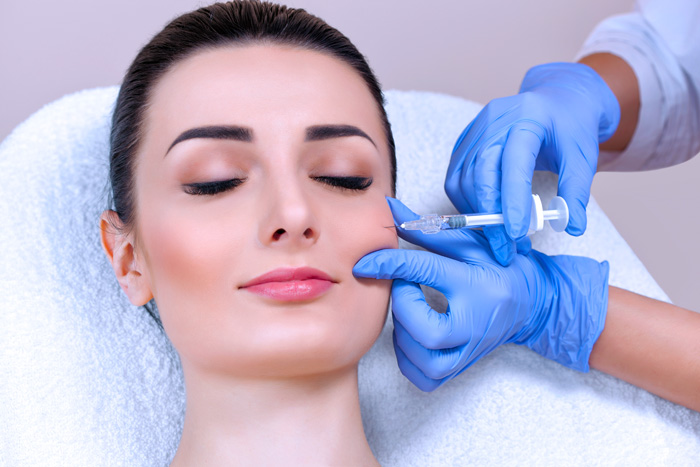 Do you have any Dermal Filler Facial Contouring Course Questions ?