Facial Mesotherapy Training Course
This course is a fantastic opportunity for experienced skin therapists who want to build a clientele offering a high end non-surgical treatment to clients which will increase earnings in the salon with excellent retail opportunity and returning business.
Mesotherapy is a very lucrative treatment in the salon/clinic and clients will see a marked difference in their skin after a course of 6 x weekly treatments.
Upon successful completion of this course, you will:
Be confident and proficient in your ability to carry out a Mesotherapy skin rejuvenation treatment to the Face and Neck.
Be confident and proficient in your ability to carry out an Under Eye Mesotherapy Rejuvenation Treatment.
Be able to increase your salon/ clinic earnings with this lucrative treatment.
Course Summary
1/2 Day face to face.
1.30 pm to 4.30 pm.
£495 for Mesotherapy, or
£895 for Mesotherapy and Microneedling  (save £95 by taking both together).
Deposit – £125 per course
Balance payable 14 days prior to course attendance date.
Facial Mesotherapy Course Overview
(Injectable Nappage Technique)
For Skincare therapists/ Aesthetic Practitioners wishing to offer this advanced aesthetic treatment to their treatment portfolio.
Mesotherapy is a highly effective non- surgical skin rejuvenating treatment, which works perfectly alongside other cosmetic injections to improve the condition of the skin from within by boosting the skin's own renewal mechanisms including production of collagen and elastin for firmer, tighter and smoother skin.
It involves the administration of superficial micro injections (using the nappage technique) into the epidermis which allows for transportation of the professional skin care products (containing hyaluronic acid, peptides and other botanicals) to the dermal layer where cellular interaction takes place. Mesotherapy provides the skin with a special cocktail of nutrients such as hyaluronic acid, vitamins, minerals and amino-acids to boost its appearance significantly. As a result, the skin regains its natural elasticity, shape and glow.
Since this non-invasive treatment replenishes naturally-occurring substances required by the skin to rehydrate and repair imperfections, the results are quick and long-lasting. We train manual injectable nappage or intra epidermal mesotherapy. This treatment delivers sterile serums into the epidermis which hydrates and delivers the characteristic "the meso glow". Mesotherapy can be added on to many salon/clinic procedures such as Peels. It is an incredibly cost effective treatment which is loved by many celebrities and known in industry as "the red carpet facial "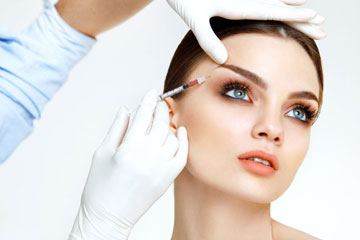 Earning Potential
A Mesotherapy Facial Treatment, inclusive of a Collagen repair Mask takes approximately 45 minutes.
Treatment prices starts at around £120.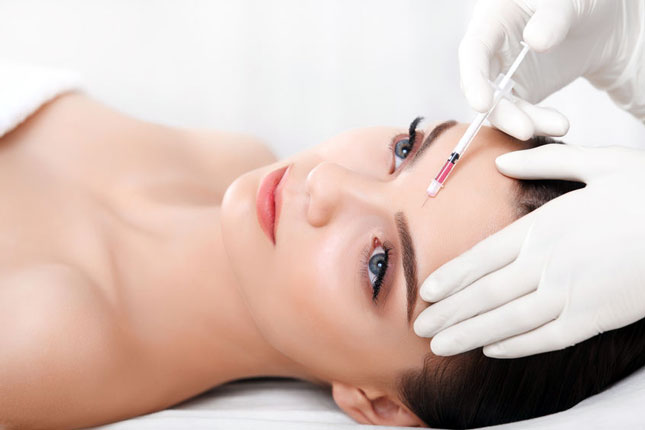 Course Content
On this course you will learn:
Introduction of Nappage Mesotherapy Science.
Advanced skin knowledge- structure and physiology.
Skin types (Fitzpatrick skin chart).
Indications for treatment.
The use of Mesotherapy in Skin Rejuvenation.
The use of Mesotherapy in Hair Loss.
Client consultation, protocol and informed consent.
Contra-indications and contra-actions.
Product knowledge (typical ingredients used in mesotherapy cocktails and solutions).
Product selection.
Treatment protocols: Step by step of a Mesotherapy treatment to the Face and Neck and Step by Step Protocol of a Mesotherapy under eye treatment.
Post treatment care / post treatment restrictions.
Treatment planning and pricing.
Course Information
Entrance requirements
This course is suitable for those with an NVQ Level 3 in beauty therapy or equivalent and at least 6 months experience in treatments that pierce the skin. (i.e Epilation, Advanced Cosmetic Procedures, Microblading or Micropigmentation), Healthcare Practitioners, SPMU practitioners with 6 months experience. Those who are medically qualified i.e. a Doctor, Registered Nurse, or other medical professional would also be eligible.
If you do not hold an NVQ Level 3 or 4 but do have other qualifications that are directly related to this area of work, particularly if you work with needles please contact us to see if we will accept your qualification as a pre- requisite for enrolment.
Exam / assessment info
You will be assessed by continual observation throughout the course, to ensure that you have all the knowledge that you will need to practice your skills professionally.
NB. Please note as this is such a precise skill, depending on your level of skill and experience we recommend you devote time to practising before going fully commercial.
Qualification / Certification
Upon successful completion of the course you will be awarded a 'Facial Mesotherapy Diploma' by Helen McGuinness Health & Beauty Training International.
Insurance
Our Diploma is widely accepted by a number of insurance companies such as Finch, Policybee and SJL Insurance Services but we always advise that you check with your individual Insurer that you can get insurance before booking the course.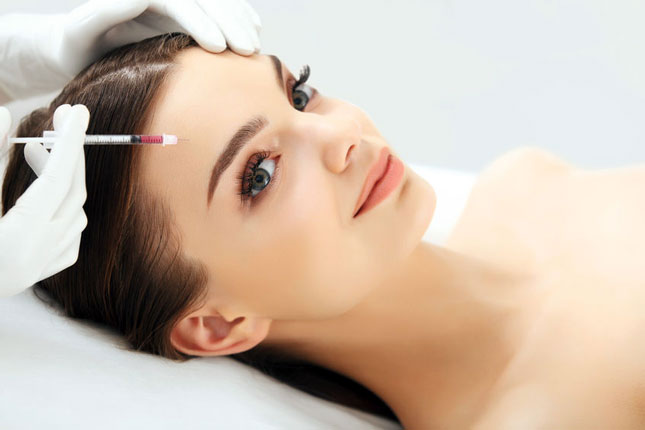 Mesotherapy Course Questions ?