Facial Mesotherapy Training Course
(injectable nappage technique)
For experienced skincare therapists wishing to offer this advanced aesthetic treatment.
Upon successful completion of this course, you will:
Be qualified to perform a natural alternative to Botox.
Be able to offer your clients a highly effective skin rejuvenation service.
Be able to increase your salon earnings with this lucrative treatment.
SPECIAL OFFER
Book with Microneedling or Skin Peels course and get 10% OFF. Book all 3 and get 15% OFF.
Course Summary
1 Day.
9.30 am to 3.00 pm.
Tuition Fee £450.
Deposit £80.
" 12 Months Interest Free Finance Option available "
Coronavirus
In line with Government instructions we are closed at the current time and all courses are postponed for the moment.
We will of course be rescheduling our course dates once we are able to. We are monitoring our emails weekly and should you wish to contact us, please send an email and we will respond in due course.
Mesotherapy Course Overview
Experienced skin care therapists can now take their skills to the next level with our ADVANCED SKIN CARE Mesotherapy Diploma training course. Mesotherapy is a natural advanced cosmetic treatment, and is a safe, natural alternative to invasive cosmetic procedures such as Botox and Dermal Fillers.
This course is a fantastic opportunity for experienced skin therapists who want to build a clientele offering a high end non-surgical treatment to clients which will increase earnings in the salon with excellent retail opportunity and returning business. This is an intensive course which covers both theory and practical application of Mesotherapy.
Mesotherapy is a highly effective skin rejuvenating treatment, a safe and natural alternative to invasive cosmetic procedures. It involves the administration of superficial micro injections (using the nappage technique) into the epidermis which allows for transportation of the products to the dermal layer where cellular interaction takes place.
Mesotherapy is a highly effective rejuvenating treatment, replacing the hyaluronic acid which provides deep hydration, toning benefits and cell regeneration. The transdermal delivery of vitamins, minerals and amino acids that decrease as we age offer reduced sagging, cellular nutrition and anti-ageing properties to the skin.
Mesotherapy provides the skin with a special cocktail of nutrients such as hyaluronic acid, vitamins, minerals and amino-acids to boost its appearance significantly. As a result, the skin regains its natural elasticity, shape and glow. Since this non-invasive treatment replenishes naturally-occurring substances required by the skin to rehydrate and repair imperfections, the results are quick and long-lasting.
The treatments can tone and tighten sagging skin, reduce fine lines and repair free radical damage. Clients describe their skin as firm, radiant, youthful and glowing as a result of Mesotherapy treatment.
The delivery of the Mesotherapy treatment can be optimised by combining the treatment with a superficial glycolic skin peel. The action of the glycolic peel exfoliates dead skin cells and unclogs pores allowing for improved penetration of the mesotherapy product.
A series of six weekly treatments is advised to achieve completion of the mesotherapy properties to gain the maximum improvement. After this, monthly treatments are recommended to maintain smoother, healthy and hydrated skin. One-off treatments are extremely popular for special occasions for instant glowing skin radiance and giving an amazing base to apply make-up.
Mesotherapy is a very lucrative treatment in the salon/clinic and clients will see a marked difference in their skin after a course of 6 x weekly treatments.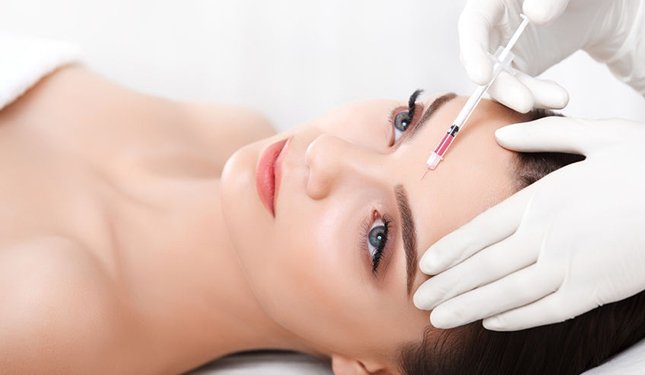 Course Content
On this course you will learn:
Introduction of Nappage Mesotherapy Science.
Advanced skin knowledge- structure and physiology.
Skin types (Fitzpatrick skin chart).
Indications for treatment.
Client consultation, protocol and informed consent.
Contra-indications and contra-actions.
Product knowledge and selection.
Treatment protocol.
Step by step of a Mesotherapy treatment.
Post treatment care/ post treatment restrictions.
Treatment planning and pricing.
Course Information
Entrance requirements:  As our Mesotherapy course covers Advanced Techniques, this course is for therapists qualified to NVQ Level 3. Please contact us if you are qualified to Level 2 in Beauty , but do not have a Level 3 qualification as we can offer an NVQ Level 3 in Facial Electrical as a suitable pre-requisite for this course.
Exam / assessment info: You will be assessed by continual observation throughout the course, to ensure that you have all the knowledge that you will need to practice your skills professionally.
NB. Please note as this is such a precise skill, depending on your level of skill and experience we recommend you devote time to practising before going fully commercial.
Qualification / Certification: Upon successful completion of the course you will be awarded a 'Mesotherapy Diploma' by Helen McGuinness Health & Beauty Training International. 
Insurance and Membership: Our Diploma is accredited by ABT, from whom you may gain professional membership and insurance to practice professionally.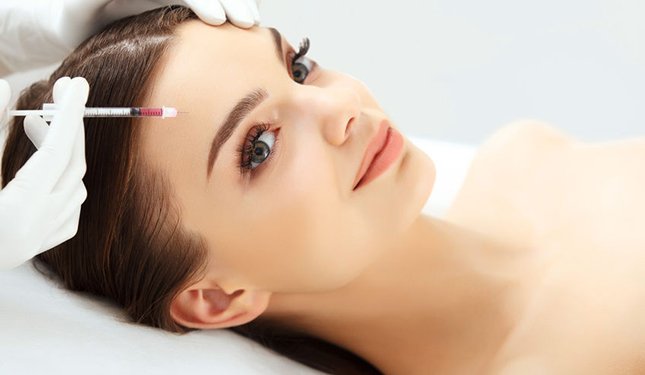 Mesotherapy Course Questions ?
Extend your Beauty skills further
How can I develop my beauty skills further ? 
You can undertake further Advanced Aesthetics training in Cosmetic Skin Peels and Micro Needling. You may also want to consider Epilation and Advanced Cosmetic Procedures.