Warm Bamboo Massage Training Course
For qualified Therapists wishing to offer Warm Bamboo Massage.
Upon successful completion of this course, you will:
Be qualified to offer Warm Bamboo Massage as part of your treatment menu.
Be able adapt the pressure of the Bamboo Massage for each client.
Know how to use the different sizes of Bamboo sitcks for each part of the body.
Course Summary
Bookable on request
1 to 1 – £225
2 to 1 – £185 per person
1/2 Day.
Deposit £95 per person
Group Bookings – Prices on Request.
Warm Bamboo Massage Course Overview
This course is open to existing massage therapists who are looking to extend their skills as part of the continuing professional development.  
It offers a deep tissue massage for clients without leaving you the therapist exhausted and without strains to your arms and wrists. The bamboo sticks come in different sizes for different techniques and are heated, which really helps to elongate the muscles and soft tissues to increase mobility and aid relaxation/ pain relief.
Warm Bamboo Massage is a truly wonderful treatment that your clients will love. It is already hugely popular in Europe, Asia and the USA. This unique massage involves using heated bamboo rods of various sizes to knead and roll out knots and relax tense muscles.
It combines the traditional benefits of massage with the comforting synergy of heated wooden rods, and is the perfect massage to counter the effects of stress, tension and lack of rest.
These unique techniques deliver an incredible sensation of relaxation and calm to the client, but is great as a therapist's tool in that it reduces the fatigue and stress to the therapist's hands, wrists and body, allowing you to work deeply and more effectively in less time. It will generate an increase in income by enabling the spa/salon to charge between 30-50% extra over regular massages.  Setup and clean up is a breeze, taking no more than 2 minutes to set up and clean the entire Bamboo Set.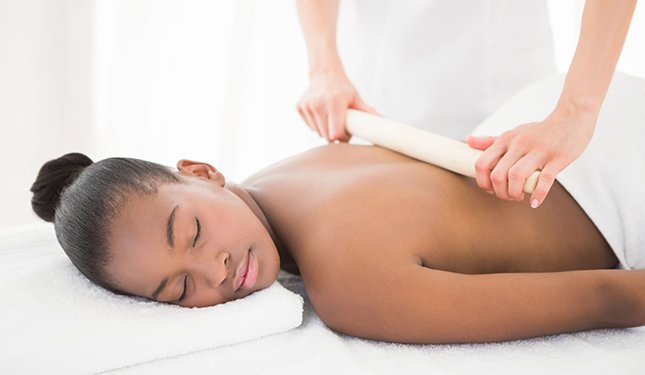 Course Content
On this course you will learn:
History of Warm Bamboo Massage.
Benefits and Effects of Treatment.
Contra-indications.
Client Consultation.
Record Keeping.
Health, Safety and Hygiene.
Equipment and Treatment Preparation.
Complete Step by Step of Warm Bamboo Massage Treatment.
After Care Advice.
Course Information
Entrance requirements: Students must be 18 years of age or older and hold a recognised Body Massage Qualification.
Exam / assessment info: You will be assessed by continual observation throughout the course, to ensure that you have all the knowledge that you will need to practice your skills professionally.
Qualification / Certification: Upon successful completion of the course you will be awarded a 'Warm Bamboo Massage Diploma' by Helen McGuinness Health & Beauty Training International.
Insurance and Membership: Our Diploma is accredited by the Beauty Guild, from whom you may gain professional membership and insurance to practice professionally.
CPD Points: Our Warm Bamboo Massage Diploma accredited by the Beauty Guild, is worth 20 CPD (Continuing Professional Development) Points.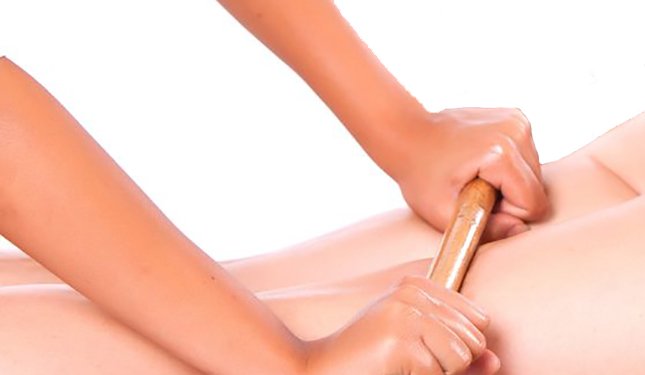 Bamboo Massage Course Questions ?
Extend your Massage skills further
What other massage treatments could I add to my Bamboo Massage ? 
You can compliment your Warm Bamboo Massage skills with our Advanced Massage training Course, our Hot Stone Massage course, our Pregnancy Massage course or our Indian Head Massage training course.