Remedial Massage
Back, Neck, Shoulders Training Course
For qualified Massage therapists wishing to take their skills to an advanced level.
Techniques learnt on this course will help you to:
Work more effectively, cutting down on treatment times.
Expand your range of techniques and improve the efficacy of your work.
Use less physical effort to achieve the best results for your clients.
Course Summary
Bookable on request
1 to 1 Training
1/2 Day.
Tuition Fee £165.
Deposit £50.
Group Bookings – Prices on Request.
" Spread the cost into monthly instalments "
Finance now available on all courses 
Remedial Massage Back, Neck & Shoulders Course Overview
Can't afford the time or money to do a long sports massage course ? Want to worker smarter and NOT harder to achieve the best possible results for your clients in less time ? Then our Remedial/ Advanced Bodywork Techniques courses are the answer.
These courses are aimed at the experienced therapist who wishes to add advanced/ remedial massage techniques to their 'toolbox'.
These courses have been specifically designed by Helen McGuinness, to provide qualified therapists with a unique system 'integrated sequencing techniques' that they can easily integrate into your practice, to increase their effectiveness of their work in less time and will less effort.
These workshops course offers an integrated approach to bodywork and a comprehensive progression pathway for qualified massage therapists to advance their massage skills and integrate a range of Advanced / Remedial Massage Techniques to vastly improve the efficacy of their treatments.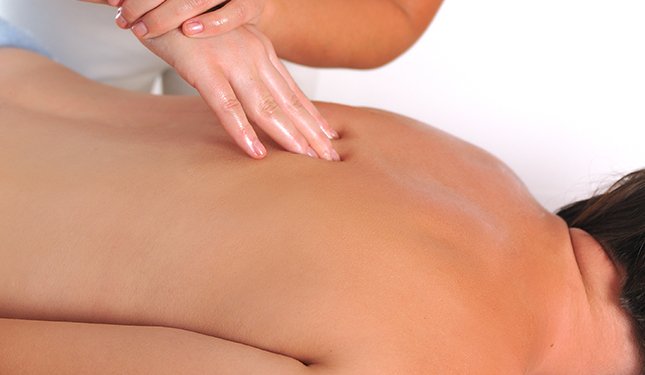 Course Content
On this course you will learn:
Review of anatomy & physiology of the back, neck and shoulders (muscle attachments, nerve supply and joints).
Cautions and contra-indications.
Client assessment, consultation, range of motion tests.
Development of palpation skills – how to assess unhealthy tissue.
Remedial/ Advanced Bodywork Techniques for the back, neck and shoulders (joint mobilisation, NMT / Trigger points with counterstrain, Soft Tissue Release (STR), Stretching techniques (PNF and Reciprocal Inhibition).
Effective Treatment Planning.
After care/ Post treatment advice including the importance of stretching.
Course Information
Entrance requirements:  A recognised qualification in Massage and Anatomy & Physiology. Applicants need to be sufficiently fit to be able to demonstrate techniques effectively. It is recommended that applicants have attended our 1 day Advanced Massage course, or similar, before participating in these courses.
Exam / assessment info: No written exams are required as you are assessed by continual observation throughout the course, to ensure that you have all the knowledge that you will need to practice your skills professionally.
Qualification / Certification: Upon successful completion of the course you will be awarded a 'Remedial Massage Techniques Diploma' by Helen McGuinness Health & Beauty Training International. 
Insurance and Membership: Our Diploma is accredited by the Beauty Guild, from whom you may gain professional membership and insurance to practice professionally. 
CPD Points: Our Diploma is worth 13 CPD (Continuing Professional Development) Points.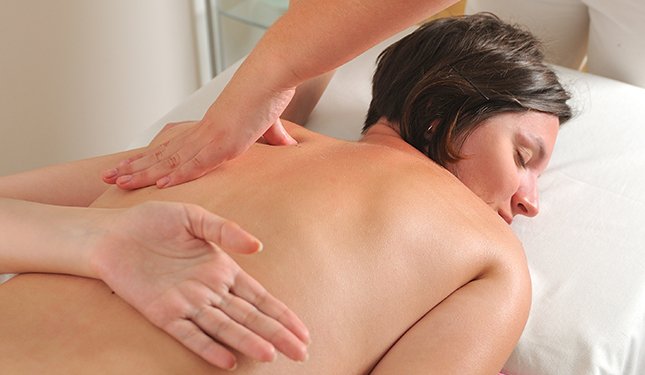 Extend your Massage skills further
What would you suggest as the next step to develop my Massage skills ? 
Once you have successfully completed our Remedial Massage course covering the Back, Neck & Shoulders, you can extend you skills further with our Remedial Massage course that covers the Lower Limbs, our Pregnancy Massage Course, our Hot Stone Massage course and our Bamboo Massage course.