NVQ Level 2 Beauty Training Course
This comprehensive course is for any newcomer wishing to have a professional career in the beauty Industry. It consists of the foundation skills of Facials, Waxing, Manicure. Pedicure, Lash & Brow and Make-up (including Camouflage make up) and now includes 2 BONUS 'much in demand' salon skills of Gel polish and Lash lifting, which are separately certificated. 
Upon successful completion of this course, you will:
Be qualified to perform popular beauty salon treatments.
Be able to start your own salon or mobile beauty business.
Be able to progress onto more advanced courses.
Course Summary
12 Days over 6 months (see below for attendance dates)
9.30 am to 4.00 pm.
Tuition Fee £1995
Assessment Fee £595
Deposit £400
Balance of fees can be paid in full or by 6 months interest free payments of £365 per month.
Coronavirus
In line with Government instructions we are closed at the current time and all courses are postponed for the moment.
We will of course be rescheduling our course dates once we are able to. We are monitoring our emails weekly and should you wish to contact us, please send an email and we will respond in due course.
NVQ Level 2 Beauty Diploma Course Overview
Looking for a career you are passionate about ? Love making others feel good about themselves ? Then Beauty therapy is for you.
There is an ever-increasing interest in beauty therapies accompanied by a growing demand for trained, professional therapists. Whether you're learning purely for pleasure or wish to start or expand your own practice, our flexible, part time courses will help you achieve the appropriate skills and qualifications. The NVQ Level 2 Diploma in Beauty Therapy is the ideal foundation course for building a career in Beauty Therapy. Beauty therapy is a growth industry and offers a rewarding and fulfilling career with endless opportunities for progression.
You will attend the Training School for 9 days practical training and 3 days for assessments, which is spread over 6 months. All equipment and products on practical days are provided for you and advice is given on what to buy for home practice.
On achievement of the NVQ level 2 qualification, you can then progress to the level 3 skills. You can also continue to add diplomas to further your treatment skills and this qualification will also enable you to apply for positions within many areas of the beauty sector. You may want to consider work in a salon, spa, cruise ship, within the retail industry, as a mobile therapist or to open your own business.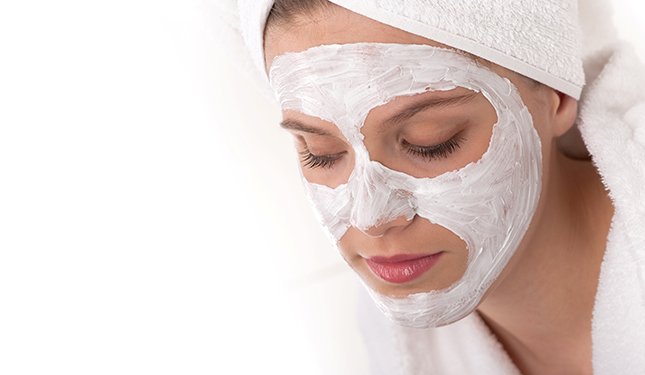 Course Content
On this course you will learn:
Facial Massage and Skin Care
Wax Depilation
Manicure
Pedicure
Gel Nail Application – BONUS SKILL
Cosmetic Make Up
Camouflage Make Up
Eyelash and Eyebrow Treatments
Lash Lift – BONUS SKILL
also includes generic skills :
Health and Safety
Client Care
Anatomy & physiology
Course Information
Entrance requirements:  Students should be a minimum of 16 years of age to apply. A reasonable standard of written and spoken English is also required to complete this course.
Attendance Dates:
Facials  –  7th & 8th September 2020
Waxing  –  5th & 6th October 2020
Assessment Day 1  –  11th November 2020
Manicure, Pedicure and Gel Nails  –  23rd & 24th November 2020
Lash & Brow Treatments including Lash Lift  –  25th November 2020
Assessment Day 2  –  6th January 2020
Cosmetic and Camouflage Makeup  –  11th & 12th January 2020
Final Assessment Day  –  10th February 2020
Exam / assessment info: You will attend the Training School for 9 days practical training, which is spread over 6 months. Each unit / subject requires home study to complete your portfolio and you are required to attend for 3 days of practical / written assessments.
You will need to ensure that you can dedicate time for self-study, written work and practice of your skills to ensure that you can achieve the expected level and standards that the course demands.
Qualification / Certification: Upon successful completion of the course you will gain the " NVQ Level 2  Beauty Therapy Diploma " awarded by VTCT (Vocational Training Charitable Trust).
Insurance and Membership: The NVQ Level 2 Diploma in Beauty Therapy is accepted and recognised for membership and insurance with all industry bodies.
CPD Points: Our Level 2 Diploma in Beauty Therapy accredited by the Beauty Guild, is worth 168 CPD (Continuing Professional Development) Points.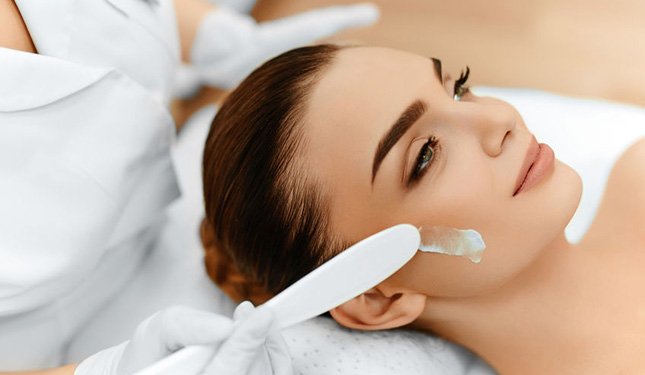 Have a Level 2 Beauty Course question ?
Extend your Beauty skills further
How Can I take my skills to the next level ? 
Once you have completed your NVQ Level 2 in Beauty Therapy, you can move on to more advanced skills such as Dermaplaning, Skin Peels, Microblading and Electrolysis.