Microdermabrasion Training Course
For qualified therapist wishing to add Microdermabrasion to their Facial Electrical Treatments.
Upon successful completion of this course, you will:
Be qualified to perform microdermabrasion to a high professional standard using the diamond method.
Be able to treat a range of skin conditions including acne scarring and anti-ageing skins.
Know how to incorporate microdermabrasion with other treatments for maximum results.
Course Summary
Bookable on request
1 to 1 – £225
2 to 1 – £185 per person
1/2 Day.
Deposit £95 per person
Group Bookings – Prices on Request.
Microdermabrasion Course Overview
Microdermabrasion is a non-invasive form of mechanical exfoliation that is designed to improve the overall texture, tone and clarity of the skin, while restoring the skin's colour and elasticity. It smoothes out, refreshes and regenerates the skin.
It is well known as a non-surgical method of skin rejuvenation and offers a modern and painless alternative to chemical and laser peels. It is a versatile procedure, which can also be combined with other treatments to achieve the desired results.
It is recommended for many skin types regardless of age. It can help with many skin conditions, from signs of ageing such as lines and wrinkles, sun damaged skin, age spots and hyperpigmentation to problem skins with acne, comedones, oily, dry or patchy skin. Following treatment clients will notice their skin looks younger, smoother and more radiant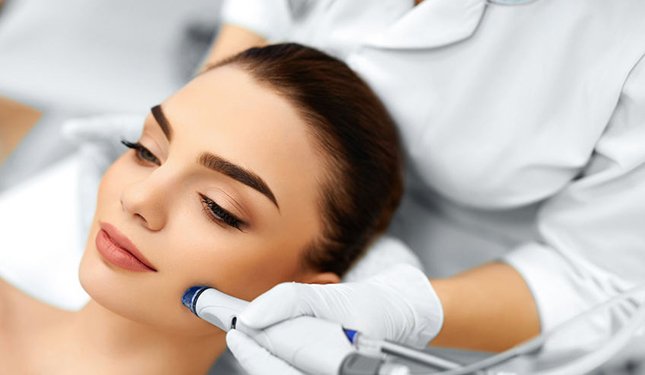 Course Content
On this course you will learn:
Health, safety and hygiene.
Contra-indications.
Client consultation..
Product / equipment knowledge (you will learn the diamond method of treatment)
Treatment preparation.
Step by step procedure.
After care.
Course Information
Entrance requirements: Students should also hold a recognised qualification and experience with Level 2 Facials.
Exam / assessment info: You will be assessed by continual observation throughout the course, to ensure that you have all the knowledge that you will need to practice your skills professionally.
Qualification / Certification: Upon successful completion of the course you will be awarded a 'Microdermabrasion Diploma' by Helen McGuinness Health & Beauty Training International.
Insurance and Membership: Our Diploma is accredited by the Beauty Guild, from whom you may gain professional membership and insurance to practice professionally. If taking a VTCT / NVQ qualification you may also be able to join the FHT, BABTAC and other Accreditation Bodies.
CPD Points: Our Microdermabrasion Diploma accredited by the Beauty Guild, is worth 13 CPD (Continuing Professional Development) Points.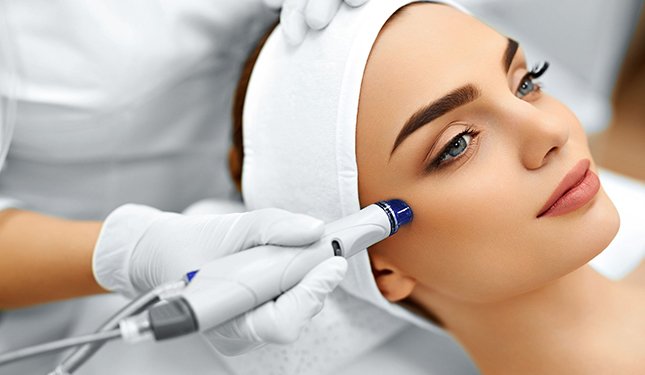 Questions about our Microdermabrasion Course ?
Extend your Beauty skills further
What skills would compliment my Micro dermabraion ? 
Once you have completed the Microdermabrasion course, you can progress your skills further with our Advanced Cosmetic Procedures course, our Cosmetic Skin Peels course, our Micro Needling course and Mesotherapy course.