Lash Lift Training Course
For individuals wishing to become professionally qualified in Eyelash Lift treatments.
Upon successful completion of this course, you will:
Be qualified to perform Eyelash Lift services to a high professional standard.
Know the correct techniques and product application for Lash Lifting to get the best results.
Be able to incorporate the service with other treatments.
Course Summary
1/2 Day.
1.30 pm to 4.30 pm.
Course Fee £150
Book with Brow Lamination for £270 (save £30)
Deposit £75 per course.
Balance due 14 days prior to course attendance date.
Lash Lift Course Overview
(The easy solution for fantastic looking lashes)
Eyelash Lifting is the revolutionary new way to curl eyelashes. Using silicone pads instead of sticky rollers clients, receive a more natural and beautiful curl to their lashes.
This service is a great add-on to your existing treatments and looks stunning when used with Eyelash Tinting and or Semi-Permanent mascara.
Eyelash Lift is the ultimate lash lifting system in that it lifts lashes right from the root helping to enhance and emphasise the eyes, whilst creating the illusion of length and volume that lasts for up to 8 weeks.
Clients with straight eyelashes can now have a semi permanent lift – giving the same effect as using eyelash curlers. This opens up the eye making lashes look longer.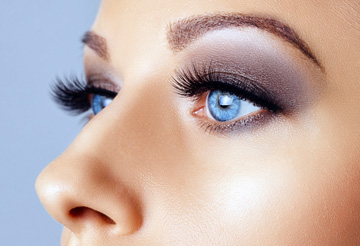 Earning Potential
Lash lift is a quick and easy treatment to offer your clients that provide long lasting great looks.
Treatment costs are from £45 upwards.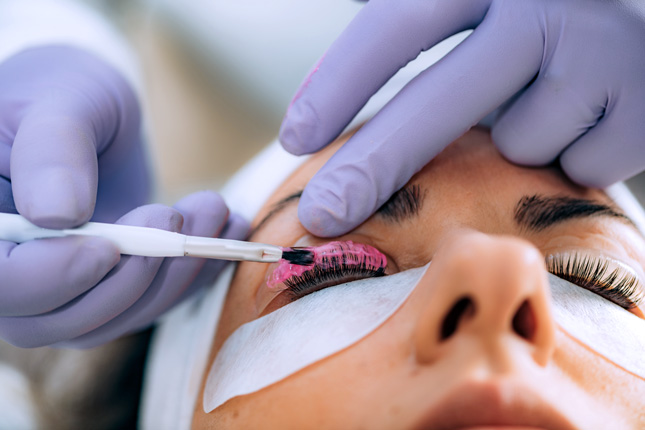 Course Content
On this course you will learn:
Product Knowledge
Consultation, Contra-indications, Treatment Planning
Health & Safety
Step by step procedure of an Eyelash lift
Correct Application
Troubleshooting and Handy Tips
Correct After Care Advice
Removal Procedure
Course Information
Entrance requirements
None.
Exam / assessment info
You will be assessed by continual observation throughout the course, to ensure that you have all the knowledge that you will need to practice your skills professionally.
NB. Please note, depending on your level of skill and experience we always recommend you devote time to practising before going fully commercial.
Qualification / Certification
Upon successful completion of the course you will be awarded a 'Eyelash Lift Diploma' by Helen McGuinness Aesthetics & Beauty Training International.
Insurance and Membership
Our Diploma is accepted by most companies such as Insync, ABT, Salon Gold, Towergate for insurance to practice professionally.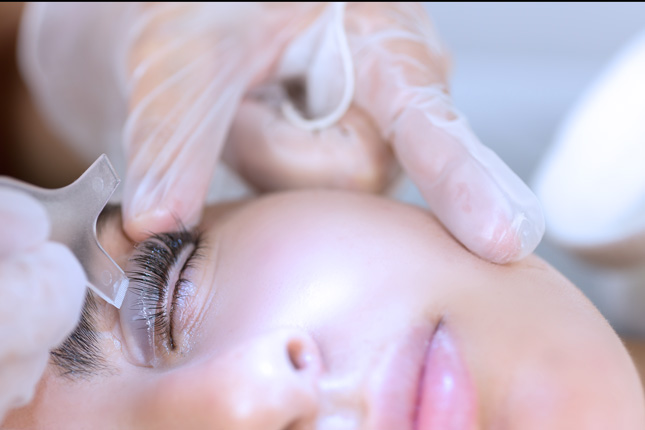 Lash Lift Course Questions ?
Extend your Aesthetics skills further
How can I enhance my skills ?
To compliment your skills and offer a wider range of treatments to your clients, we recommend our Henna Brows course, our Microblading course, our Facials course or our Brow Lamination Course.