Hot Stone Massage Training Course
For qualified Massage Therapists wanting to add Hot Stone Massage to their skill set.
Upon successful completion of this course, you will:
Be qualified to perform a full body Hot Stone Massage Treatment.
Know how to use different size stones during the Tretament.
Know how the history and benefits of Hot Stone Treatments.
Course Summary
Bookable on request
1 to 1 – £225
2 to 1 – £185 per person
1/2 Day.
Deposit £95 per person
Group Bookings – Prices on Request.
Hot Stone Massage Course Overview
Hot Stone Massage, an extremely popular therapy that originated in the US, and now just as popular in the UK and Europe. The technique uses warm basalt stones to warm the muscles, which allow a much deeper effect than a conventional massage, with minimum effort from the therapist. It has been said that one stroke of a stone is equivalent to ten of the hand.
This treatment can add an exciting new dimension to your massage business and is so popular with clients that many who have tried it never go back to traditional massage. It is also an extremely profitable service, charging on average up to 25- 50% more than regular massage treatments. This course is designed to enable qualified massage therapists to add Hot Stone massage as a highly marketable service to their treatment menus.
This therapy has become one of the most popular over the last ten years. Working in harmony with massage, this technique places the warm stones on the client's body and also in the therapist's hands.
The heat gently penetrates the skin and muscles, helping the client to relax and de-stress in double quick time. This is one of our most popular courses that therapists wish to train in as their clients seem to love it! It also has the added benefit of protecting your hands whilst working, saving you from RSI and your clients get a nice firm massage without any strain to yourself.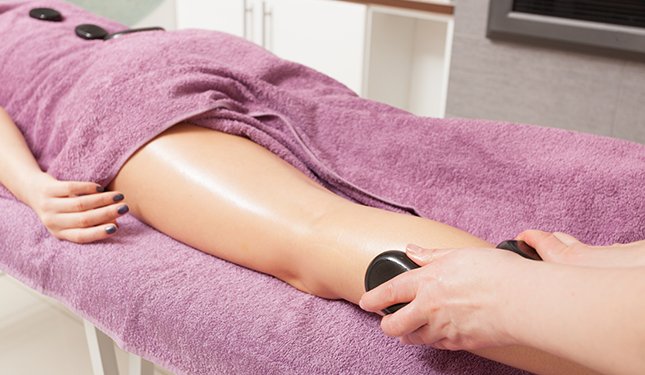 Course Content
On this course you will learn:
History and theory of hot stone therapy.
Benefits and effects.
Contraindications.
Health and safety.
Preparation of equipment.
Step by step treatment procedure.
Product knowledge.
Course Information
Entrance requirements: Students must be 18 years of age or older and hold a recognised Body Massage Qualification.
Exam / assessment info: You will be assessed by continual observation throughout the course, to ensure that you have all the knowledge that you will need to practice your skills professionally.
Qualification / Certification: Upon successful completion of the course you will be awarded a 'Hot Stone Massage Diploma' by Helen McGuinness Health & Beauty Training International.
Insurance and Membership: Our Diploma is accredited by the Beauty Guild, from whom you may gain professional membership and insurance to practice professionally.
CPD Points: Our Hot Stone Massage Diploma accredited by the Beauty Guild, is worth 13 CPD (Continuing Professional Development) Points.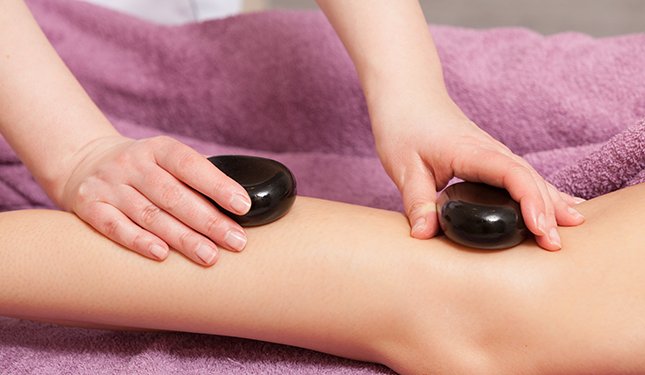 Hot Stone Massage Course Questions ?
Extend your Massage skills further
What could I enhance my Hot Stone Massage Skills with ? 
You can extend your skills further with our Warm Bamboo Massage Course, our Advanced Massage Course, our Pregnancy Massage Course of our something slightly different such as our Reflexology Course.