Henna Brows Design Training Course
For individuals wishing to become professionally qualified in Henna Brow Design treatments.
Upon successful completion of this course, you will:
Be qualified to create well defined Henna Brows.
Know how to correctly patch test products.
Be able to train in advanced treatments like Microblading.
Course Summary
1/2 Day.
1.30 pm to 4.30 pm.
Course Fee £150
Book with Brow Lamination £270 (save £30)
Deposit £75 per course.
Balance payable 14 days prior to course attendance date.
Henna Brow Course Overview
(The perfect alternative to eyebrow tinting, without the use of ammonia or hydrogen peroxide)
Henna Brows have become the latest brow treatment to hit the industry. Treatments are a safe and natural method of achieving a fuller and more defined brow.
Henna is a safe and natural alternative to tinting, is vegan friendly and free from ammonia, making it a safer option and a suitable option for clients with sensitive skin. It also provides longer lasting results than regular tinting.
Henna is a natural dye made from a plant known as hina or the henna tree. The latin name for henna is Lawsonia Inermis. It's a plant that grows in North Africa, the Middle East and India. Crushed into powder, henna is used to decorate the skin. Henna has been in existence since ancient Egyptian times when it was used for many purposes such as dyeing hair, clothes, fabrics and as make-up.
It is also a beneficial treatment for those wanting better definition to their brows, but are not quite ready to have microblading.
Our Henna course will teach you how to mix and apply the henna as well as how to shape the brow using our brow mapping technique.
Please note all materials are included on the course fee, however a kit is not supplied. Kit details will be provided on the course.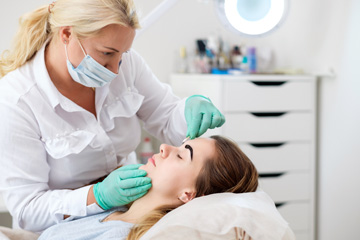 Earning Potential
Henna brows are a form of eyebrow tinting that is used to stain the skin beneath the brow hairs. 
Pricing averages £35 for one treatment.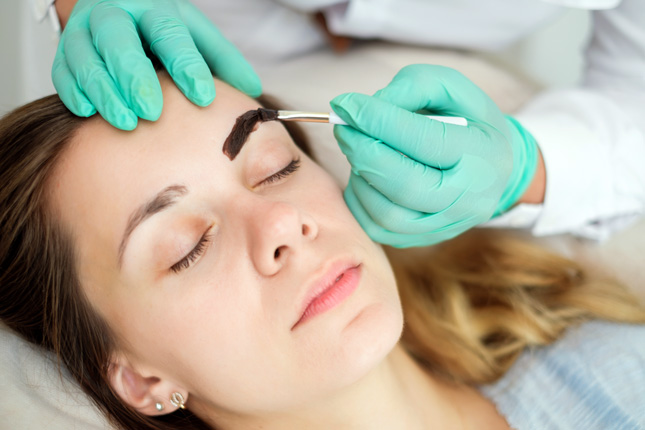 Course Content
On this course you will learn:
Treatment benefits.
Health, safety and hygiene.
Contra- indications.
Client consultation and record keeping.
Brow mapping techniques.
Henna product knowledge.
Step by step Henna Brows application and removal.
Aftercare of the henna brows.
Course Information
Entrance requirements
A recognised qualification in brow shaping (waxing or threading) is required to complete this course.
Exam / assessment info
You will be assessed by continual observation throughout the course, to ensure that you have all the knowledge that you will need to practice your skills professionally.
NB. Please note, depending on your level of skill and experience we always recommend you devote time to practising before going fully commercial.
Qualification / Certification
Upon successful completion of the course you will be awarded a 'Henna Brow Design Diploma' by Helen McGuinness Health & Beauty Training International.
Insurance and Membership
Our Diploma is accepted by ABT and Insync for insurance to practice professionally.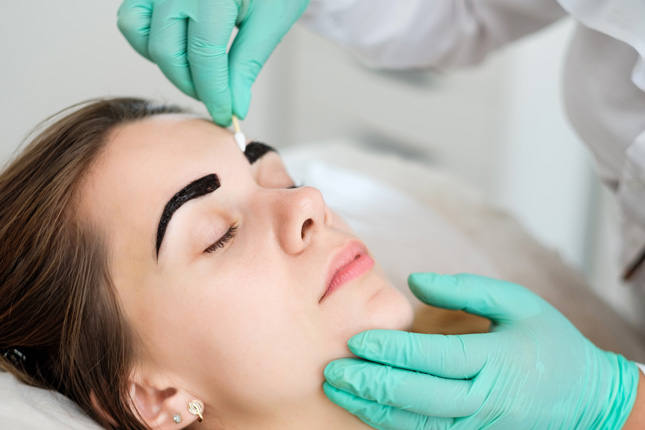 Henna Brow Design Course Questions ?
Extend your Aesthetics skills further
How can I enhance my skills ?
To compliment your skills and offer a wider range of treatments to your clients, we recommend our Brow Lamination Course, Microblading Course, Facials Course or our Full Level 2 Beauty Course.