Helen McGuinness
Aesthetics & Beauty Training International
Established in 1992 and Celebrating over 30 Years of Quality Training Provision.
Our PRIORITY is YOUR SUCCESS
Unlock Big Savings on our Course Packages.
Give Us a Call ON 023 8026 6448 for Details.
10 Good Reasons to Trust Helen McGuinness for your Training needs …
We are the Number 1 for choice for Professional Training in Aesthetics and Beauty.
You are taught personally by Helen McGuinness in small groups, thereby maximising your learning.
Our courses are very affordable, with interest free payment plans available on course fees.
We are a very experienced Training Provider, and have trained literally thousands of therapists who now have their own successful businesses and careers.
We provide comprehensive course manuals and plenty of support even after your course has ended.
We provide models for you to practice on.
Our training facilities are new, air-conditioned, bright, modern and well equipped, with FREE parking.
We provide a relaxing and informal learning environment in which learners thrive.
All course materials are provided for you to learn with.
Our courses are fastrack and intensive, allowing you to learn quickly and gain your skills, providing a quick return on your training investment.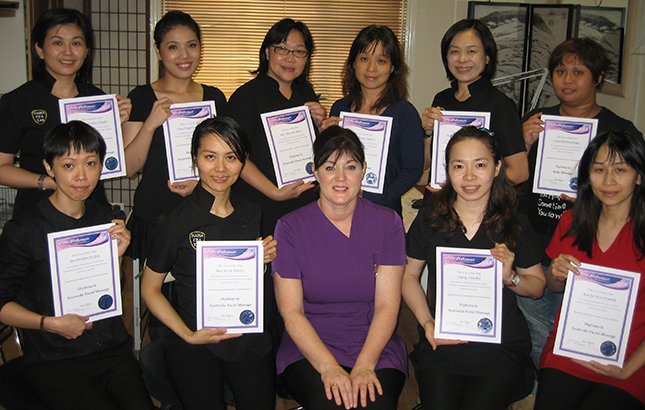 The right choice for your training …
For all Your Professional Aesthetic and Beauty Training needs …
Established in 1992 and located near Southampton, Hampshire in the UK, Helen McGuinness offers a wide range of vocational accredited training courses in a relaxing and informal environment. All courses are taught to practitioner level enabling you to practice professionally.
Quite simply, our goal is to provide you with comprehensive, first class, quality training, which will equip you with the necessary skills to help you enjoy a successful career within the industry.
Whether you are starting out in the industry or advancing your skills, our flexible, affordable courses will help you achieve the appropriate skills and qualifications you need to succeed.
Whatever your goal, you can be assured of first class training and a very warm welcome, so much so that like many others trained by Helen you will want to come back time and time again.
Professional Aesthetic and Beauty Training Courses
Among the courses we offer there is a wide range to choose from such as :
Filler Masterclasses
Advanced Botox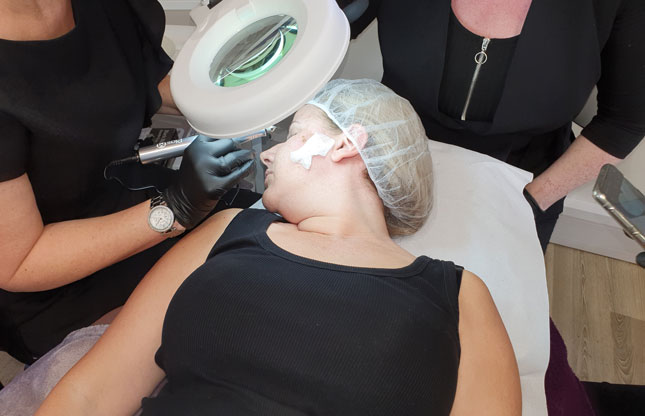 The right choice for your training …
With the help of Helen McGuinness Aesthetics & Beauty Training International you can …
Start a fulfilling new career in the Aesthetics and Beauty industry that you will love.
Advance your existing career.
Gain the skills to help start your own business.
Increase your earning potential.
Learn for your own interest & well-being.
We look forward to meeting you and guiding you on your pathway to Success.