Ear Candling Training Course
For qualified therapists wanting to offer Ear Candling treatments to their clients.
Upon successful completion of this course, you will:
Be qualified to perform a professional Ear Candling Treatment.
Be able to incorporate a Facial Massage within the full treatment.
Know about the history, composition and benefits of the ear candles.
Course Summary
Bookable on request
1 to 1 – £225
2 to 1 – £185 per person
1/2 Day.
Deposit £95 per person
Group Bookings – Prices on Request.
Ear Candling Course Overview
Ear Candling (technically known as Thermal Auricular Therapy) is an ancient natural therapy that is an extremely valuable skill to add to any therapy practice.
It involves the use of ear candles to help address conditions such as excessive or compacted ear wax, glue ear, sinusitis, rhinitis, ringing in the ears, congestion from colds / flu, headaches and migraines.
Ear Candling is an ancient form of treatment more commonly associated with the natives of North America. However it has been used in many other cultures over thousands of years. The Candles are cylindrical with hollow centres and are made of natural substances such as honey, beeswax and medicinal herbs.
Once lit, they are inserted in the ear and are used both to cleanse and to regulate the pressure system in the inner ear. The treatment can be used for many conditions including; headaches, migraines, sinusitis, rhinitis and tinnitus. Snoring can be reduced and children suffering from glue ear can be helped.
It is a gentle, relaxing and non-invasive treatment; you will learn how to apply a complete step by step treatment to workplace standards, which will also includes a facial massage.
This course is highly practical and you will have the benefit of not only giving, but also receiving a full treatment.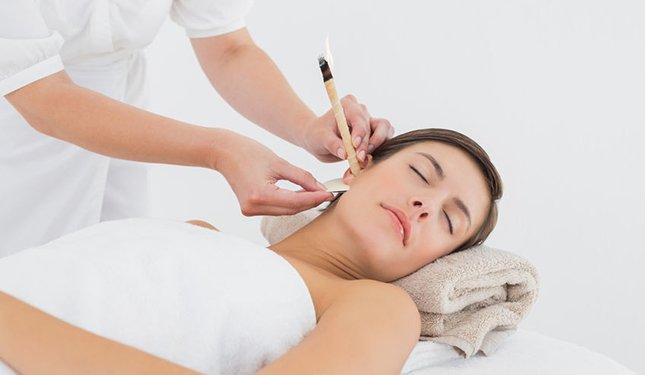 Course Content
On this course you will learn:
The history and development of thermal auricular therapy and the use of ear candles.
Features of the ear candles and how they work.
Benefits and effects of treatment.
Related anatomy and physiology.
Common conditions relating to the head and ear.
Indications for treatment and possible contraindications.
Client consultation, record keeping, treatment planning, aftercare and possible contra-actions.
Practical application to include correct positioning and post treatment massage.
Knowledge of expected outcomes of treatment.
Health, safety and hygiene.
Course Information
Entrance requirements: Students must be 18 years of age or older and hold a recognised therapy qualification incorporating Anatomy & Physiology.
Exam / assessment info: You will be assessed by continual observation throughout the course, to ensure that you have all the knowledge that you will need to practice your skills professionally.
Qualification / Certification: Upon successful completion of the course you will be awarded a 'Ear Candling Diploma' by Helen McGuinness Health & Beauty Training International.
Insurance and Membership: Our Diploma is accredited by the Beauty Guild, from whom you may gain professional membership and insurance to practice professionally.
CPD Points: Our Ear Candling Diploma course accredited by the Beauty Guild, is worth 13 CPD (Continuing Professional Development) Points.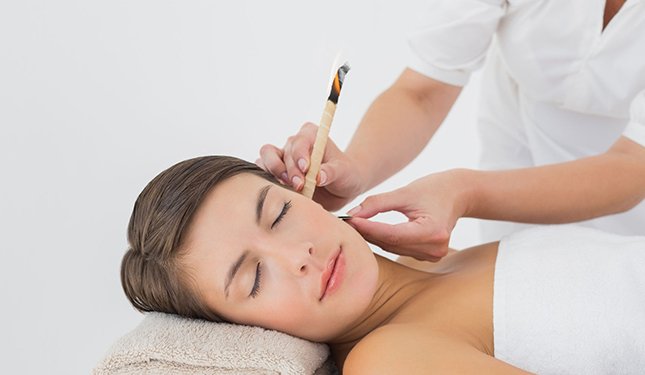 Ear Candling Course Questions ?
Extend your Holistic Therapy skills further
How can I take skills to the next level ? 
Reflexology is an ideal course to extend your therapy skills along with our Thai Foot Massage course, our Indian Massage course or our Facial Massage course.