Camouflage Make Up Training Course
For individuals wishing to offer a professional skin camouflaging service.
Upon successful completion of this course, you will:
Be qualified to perform skin camouflage make up.
Know how to correctly mix camouflage make up products for your clients skin.
Be able to apply make up to cover a range of skin blemishes.
Course Summary
1/2 Day.
9.30 am to 12.30 pm.
Tuition Fee £175.
Deposit £100.
Optional – NVQ Assessment £150.
" 12 Months Interest Free Finance Option available "
Next Course scheduled for 2020
Dates to be advised
Camouflage Make Up Course Overview
This course is designed to enable therapists with some experience of make up to offer skin camouflage applications to the public.
Skin Camouflage make-up is a specialised type of makeup application designed to conceal any unwanted skin conditions such as birthmarks, pigmentation (darker or lighter than the surrounding skin) marks, scarring, tatttos, or any skin disfigurement resulting from injury. The make-up used is specifically designed to block out unwanted colour thus allowing the therapist to then introduce natural skin colours with further make-up.
Camouflage make up products are hard wearing and designed to be waterproof; the skill of the treatment is in mixing and matching the products to cover the unwanted mark whilst at the same time matching it to surrounding skin tone.
The face and body can be treated of women, men and children. Eventually most clients are taught how to apply the make-up by the therapist allowing the application to be done at home.
Skin Camouflage Make-up has many applications that the therapist can put into practice from covering up a tattoo on a brides arm for her wedding day, to hide skin blemishes for that special photo shoot. This course covers the use of a variety of specialist camouflage products designed to restore the skin colouration to the surrounding skin tone. This course is designed to enable candidates to offer skin camouflage applications to the public.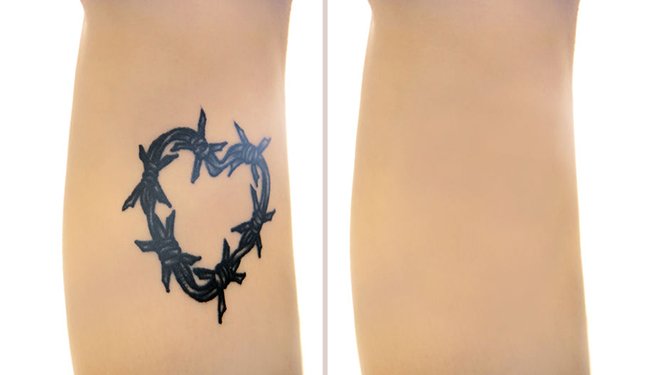 Course Content
On this course you will learn:
Related anatomy and physiology.
Contraindications and contra-actions.
Application of simple skin camouflage applications (i.e. tattoos, pigmentation marks, redness to various areas of the face and body).
Health, safety and hygiene.
Consultation and record keeping.
Treatment planning.
Product knowledge/ brand awareness.
Course Information
Entrance requirements:  Candidates should be a minimu of 16 years old and hold a recognised / suitable qualification in Cosmetic Make Up.
Exam / assessment info: You will be assessed by continual observation throughout the course, to ensure that you have all the knowledge that you will need to practice your skills professionally. If you are opting to take the NVQ / VTCT award a separate assessment day's attendance is required.
Qualification / Certification: Upon successful completion of the course you will be awarded a 'Camouflage Make Up Diploma' by Helen McGuinness Health & Beauty Training International. You also have the option of undertaking a VTCT/ NVQ qualification (additional attendance and assessment fees are payable).
Insurance and Membership: Our Diploma is accredited by the Beauty Guild, from whom you may gain professional membership and insurance to practice professionally. If taking a VTCT/NVQ qualification you may also be able to join the FHT, BABTAC and other Accreditation Bodies.
CPD Points: Our Camouflage Make Up Diploma accredited by the Beauty Guild, is worth 13 CPD (Continuing Professional Development) Points.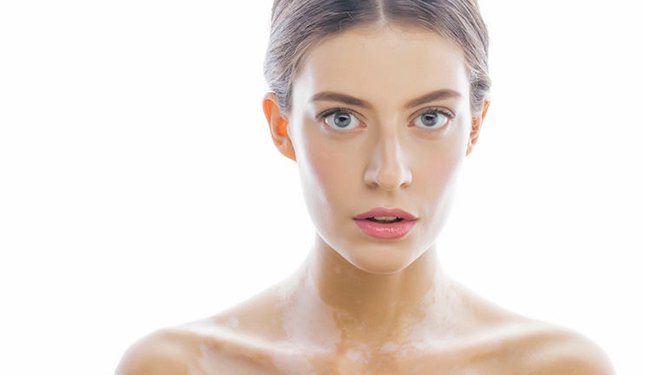 Camouflage Make Up Course Questions ?
Extend your Beauty skills further
How can I develop my skills further ? 
To compliment your make up skills, you could consider Lash & Brow treatments, 3D Brow Design, Facials and Manicures.