Body Massage Training Course
For individuals wishing to obtain a professional qualification in Swedish Massage.
Upon successful completion of this course, you will:
Be qualified to perform a full Body Massage treatment to a high professional standard.
Be able to seek employment in salons. spas or be self employed.
Know how to perform a range of massage techniques to suit client needs.
Course Summary
2 Days.
9.30 am to 4.00 pm.
Tuition Fee £495.
Deposit £125.
If required – Anatomy & Physiology £125
Balance payable 14 days prior to course attendance date.
Optional – VTCT VRQ Assessment £250.
Body Massage Course Overview
(Also known as Swedish Massage)
Open to beginners and existing therapists this comprehensive massage course will teach you how to carry out effective full body massage treatments to a high commercial standard.
Massage is undoubtedly the most natural of all healing therapies and is a skill that is embedded in human culture. Massage is one of the top services requested in salons and spas and salon/ spa owners are always in pursuit of a therapist with a comprehensive range of massage skills.
Nowadays, our lifestyles seem to get busier and busier with stress levels at an all time high. So what better way to offer your clients some 'me' time than with a body massage treatment, when they can chill out and enjoy the ultimate in relaxation? In our body massage training course you will learn how to manipulate and work into the muscles to release tension, and this course will provide you will the foundation skills to progress to other body treatment courses.
Our Body Massage course is taught over 2 days, in which we will provide you with all of the information and techniques to perform a comprehensive and highly marketable professional full body massage including massage to the back, legs and feet, hands and arms, abdomen, neck and shoulders, head/ face.
On the course you will have the opportunity to not only learn how to carry out a professional massage, but to receive one also.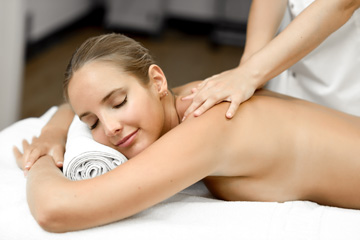 Earning Potential
Depending on the clients requirements, you can offer a full body massage or just the back, neck and shoulders.
A full Body Massage (60 mins) starts at £50. Back Massage (30 mins) are around £30.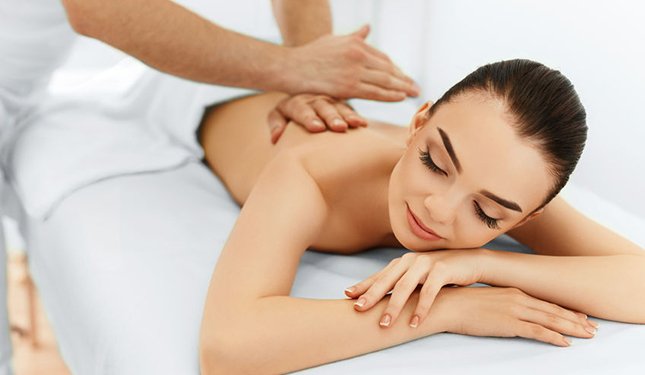 Course Content
On this course you will learn:
History and development of Massage.
Theory associated with Massage.
Contraindications.
Client consultations.
Client assessment.
Record keeping.
Health, safety and hygiene.
Practice management skills.
Referral procedures for liaising with medical practitioners.
Full massage routine practical techniques with continual assessment.
Course Information
Entrance requirements:
Students should hold an acceptable level 3 Anatomy & Physiology award or you will need to undertake this alongside the course. Students should be 16 or older.
Exam / assessment info
You will be assessed by continual observation throughout the course, to ensure that you have all the knowledge that you will need to practice your skills professionally. If you are opting to take the NVQ / VTCT award a separate assessment day's attendance is required.
Qualification / Certification
Upon successful completion of the course you will be awarded a 'Body Massage Practitioners Diploma' by Helen McGuinness Health & Beauty Training International. You also have the option of undertaking a VTCT/ NVQ qualification (additional attendance and assessment fees are payable).
Insurance and Membership
Our Diploma is accredited by the Beauty Guild, from whom you may gain professional membership and insurance to practice professionally. If taking a VTCT/NVQ qualification you may also be able to join the FHT, BABTAC and other Accreditation Bodies.
CPD Points
Our Body Massage Diploma accredited by the Beauty Guild, is worth 39 CPD (Continuing Professional Development) Points.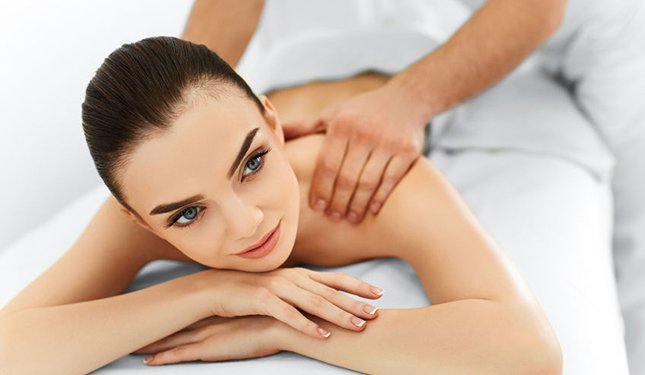 Any questions about our Body Massage Course ?
Extend your skills further
How can I enhance my skills ?
To compliment your skills and offer a wider range of treatments to your clients, we recommend our Reflexology Course, our Facials Course, Our Level 2 Beauty Courses and Advanced Electrotherapy Facials course.