Advanced Massage Training Course
A CPD course for qualified Massage Therapists wishing to advance their skills.
Upon successful completion of this course, you will:
Know how to develop palpation skills to help detect unhealthy soft tissue.
Be able to use a range of deep tissue massage techniques.
Achieve more effective results to help clients with common musculo-skeletal problems .
Course Summary
Bookable on request

1 to 1 – £225

2 to 1 – £185 per person

1/2 Day.
Deposit £95 per person
Group Bookings – Prices on Request.
Advanced Massage Training Course Overview
Qualified to practice therapeutic massage but want to develop the confidence to use deeper techniques to help clients with common back, neck and shoulder problems ? ……. this course is designed for you.
Therapists are finding their clients are requesting deeper and more advanced techniques due to their effectiveness in treating a host of specific issues, the most prevalent being back and shoulder pain.
Open to qualified massage therapists looking to extend their skills for continual professional development, this course will teach you a variety of deep tissue techniques to help treat a range of common conditions caused by 'soft tissue dysfunction'. The techniques learnt on this course will help take your foundation massage skills to the next level, by broadening the range of your soft tissue techniques and strengthen your therapeutic abilities.
Our Advanced Massage Training course is designed to help therapists to start developing deep tissue techniques that extend beyond their therapeutic massage skills, and which may be safely and effectively incorporated into their practice, as well as raise their reputation for effective massage with clients and other health care practitioners, such as Physiotherapists, Osteopaths, Chiropractors.
The course will extend beyond the use of the classical movements, showing deeper and more effective methods of using deeper pressure other than using the thumbs, with more emphasis on knuckles, heels of hands, forearms, elbows etc. These movements will work wonders on clients who always want more pressure.
The general public is increasingly requesting deeper and more advanced techniques due to their effectiveness in treating a host of specific issues, the most prevalent being back and shoulder pain. This Course Will Teach You How to Apply Deep Tissue and Advanced Massage Techniques The Deep Muscles of the legs including Hamstrings, Illio-Tibial Band & Quads Muscles of the lower leg such as the Gastrocnemius Muscles of the Back Muscles of the Arms and Shoulders Feet The course aims to help you develop advanced massage techniques which will enable you to be more confident and specific in your treatments.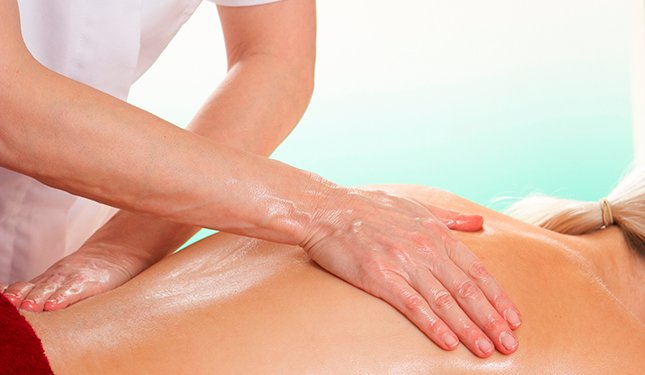 Course Content
On this course you will learn:
Introduction to assessment techniques.
postural analysis.
Developing palpation skills.
How to treat unhealthy soft tissue.
Understanding muscle physiology.
Soft tissue dysfunction and the reasons muscles become unhealthy.
Deep tissue massage techniques for common problem areas (back, neck and shoulder).
Introduction to locating trigger points to help relieve chronic pain.
Course Information
Entrance requirements: Students must be 18 years of age or older and hold a recognised Body Massage Qualification.
Exam / assessment info: You will be assessed by continual observation throughout the course, to ensure that you have all the knowledge that you will need to practice your skills professionally.
Qualification / Certification: Upon successful completion of the course you will be awarded a 'Advanced Massage & Deep Tissue Diploma' by Helen McGuinness Health & Beauty Training International.
Insurance and Membership: Our Diploma is accredited by the Beauty Guild, from whom you may gain professional membership and insurance to practice professionally.
CPD Points: Our Advanced Massage Diploma accredited by the Beauty Guild, is worth 13 CPD (Continuing Professional Development) Points.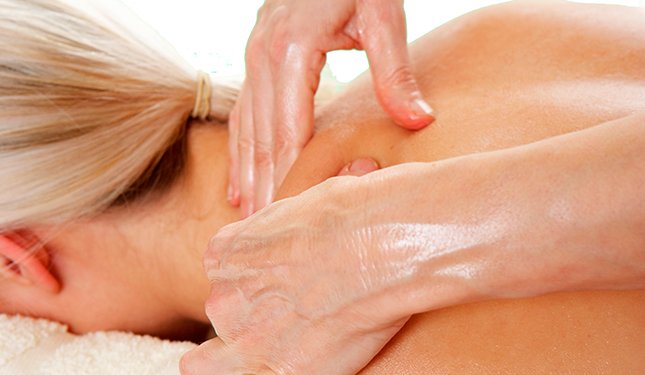 Advanced Massage Course Questions ?
Extend your Massage skills further
How can I take develop my massage skills further ? 
To complement your advanced/ deep tissue massage skills, you may like to consider expanding your professional profile by taking further training with our Facial Massage course, Pregnancy Massage, Hot Stone Massage or Bamboo Massage courses.